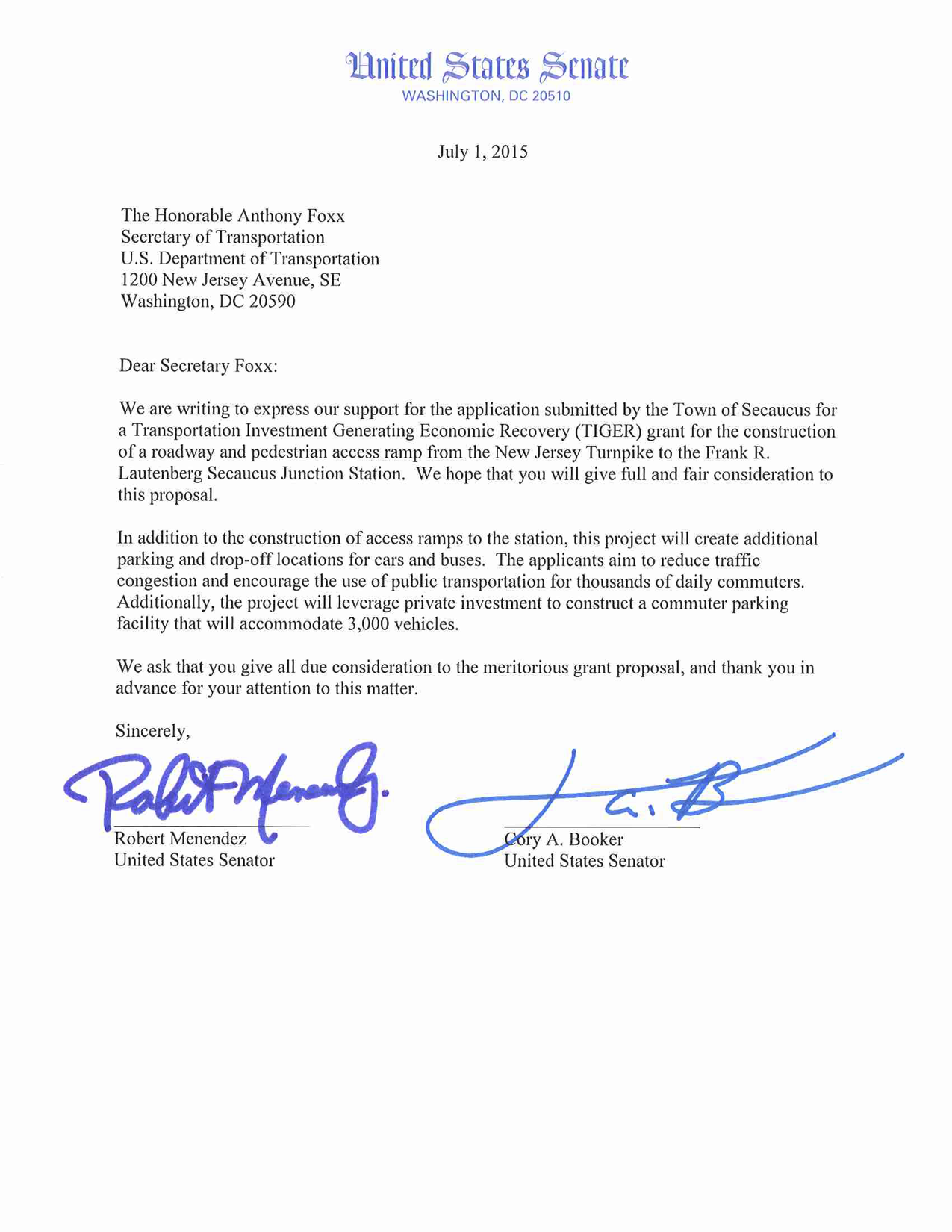 Senators Cory Booker & Robert Menendez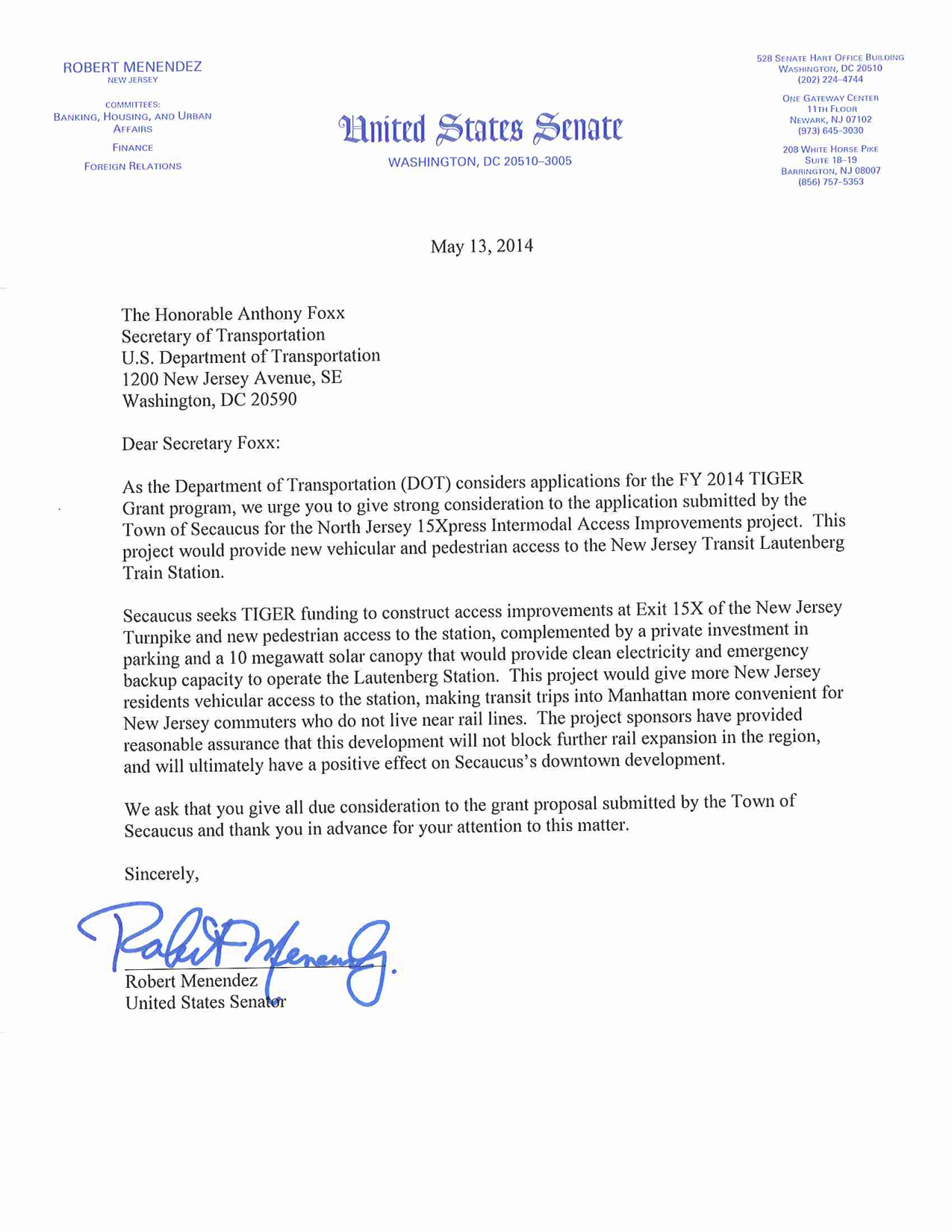 Robert Menendez – US Senate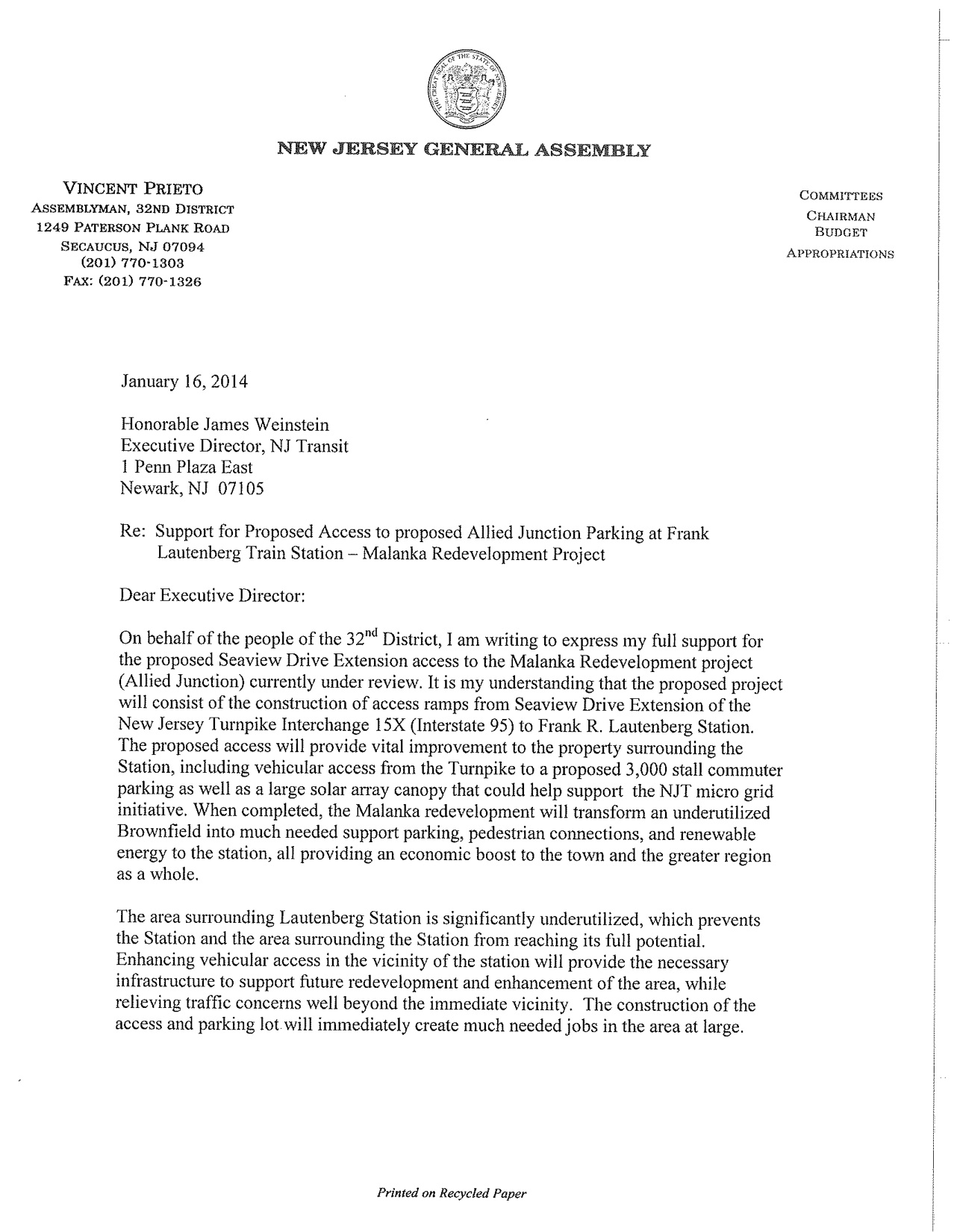 Speaker of Assembly Support Letter_pg1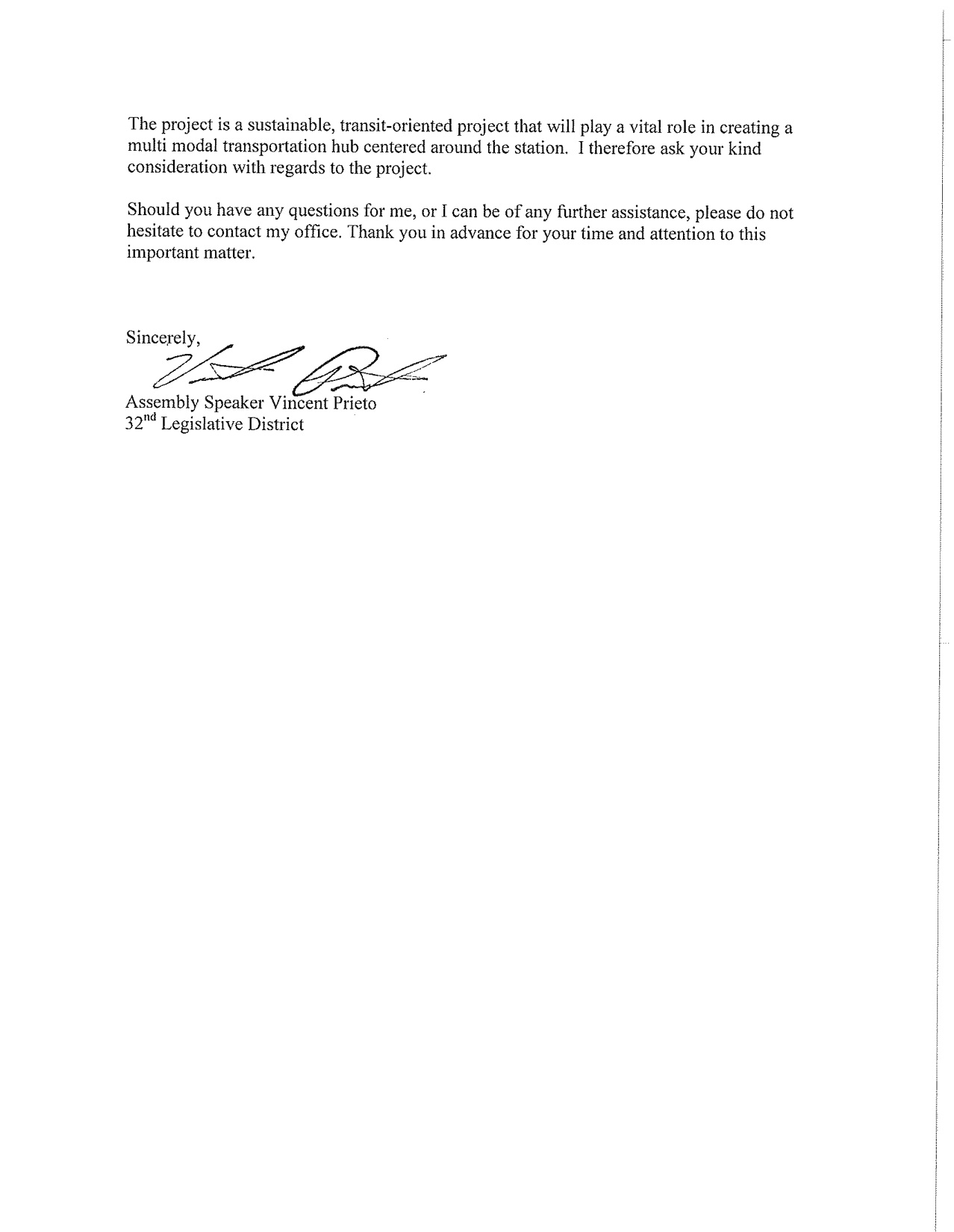 Speaker of Assembly Support Letter_pg2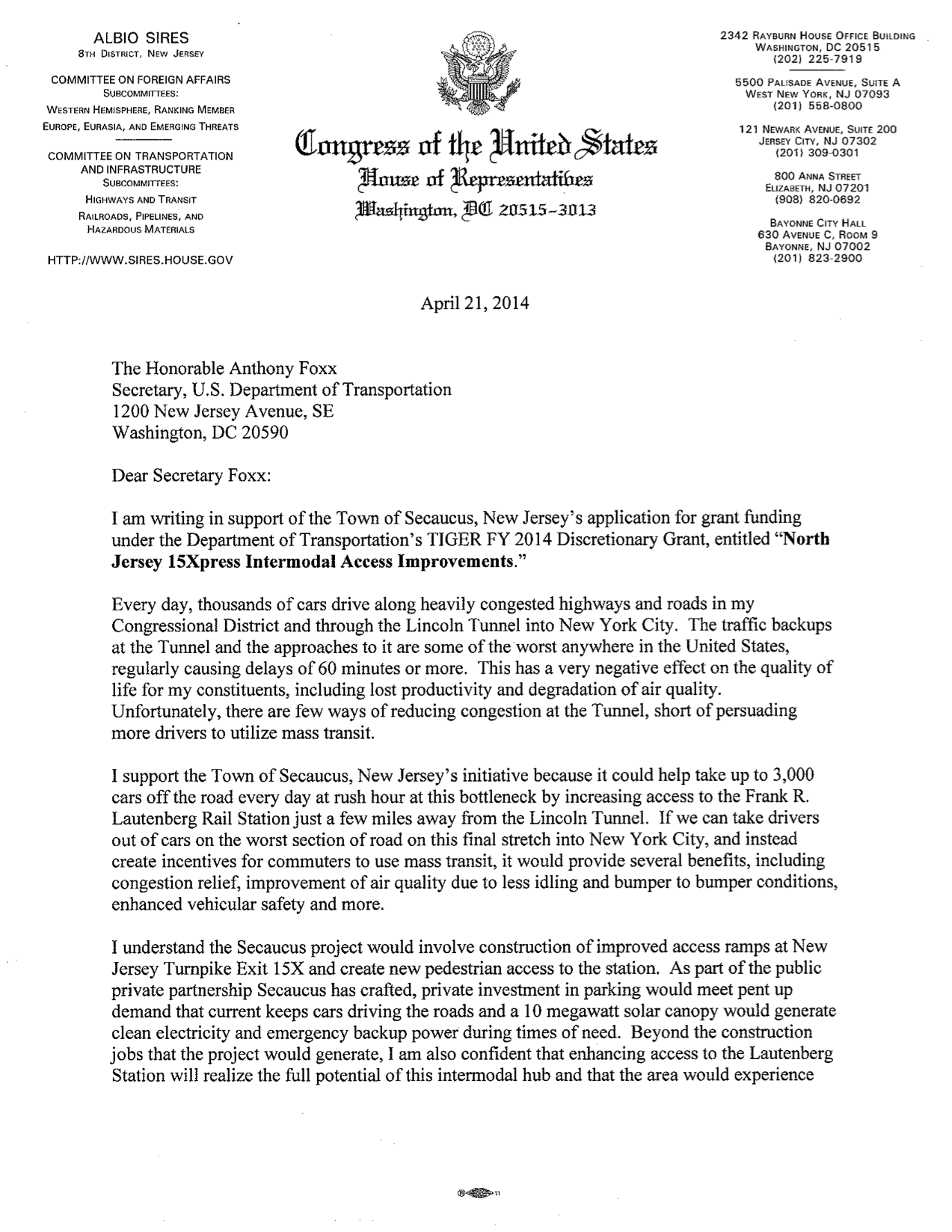 Albio Sires – Member of Congress, pg.1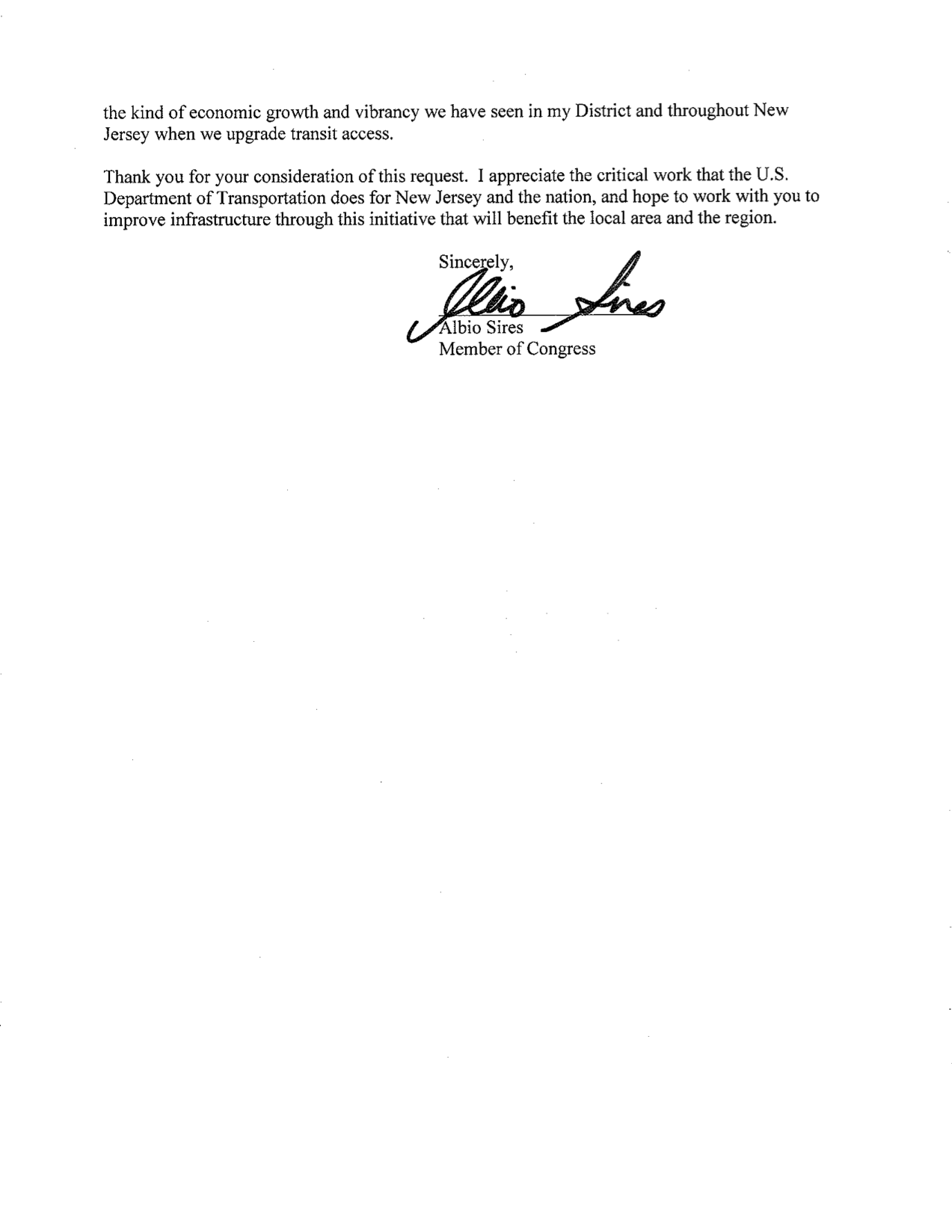 Albio Sires – Member of Congress, pg.2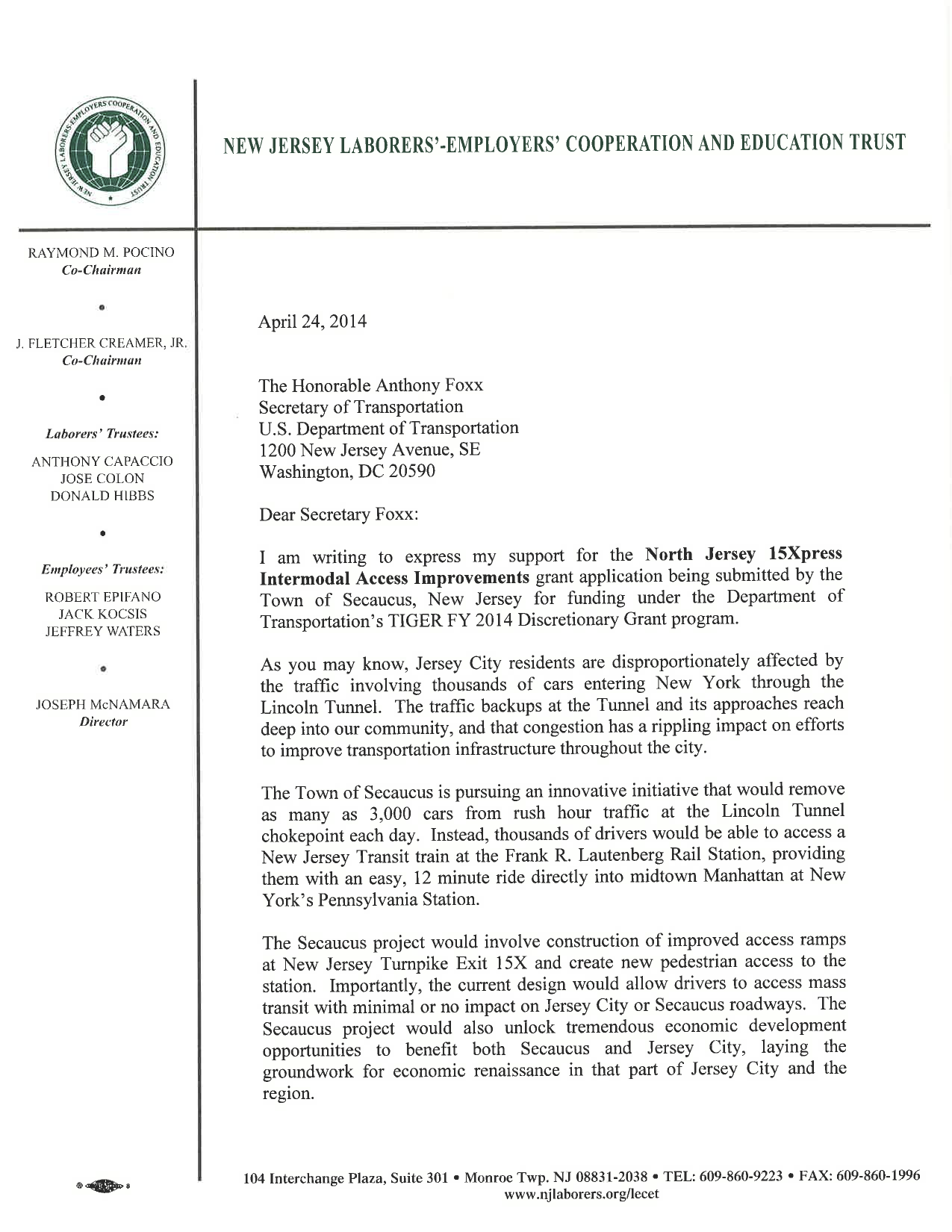 Joseph McNamarra – NJLECET pg.1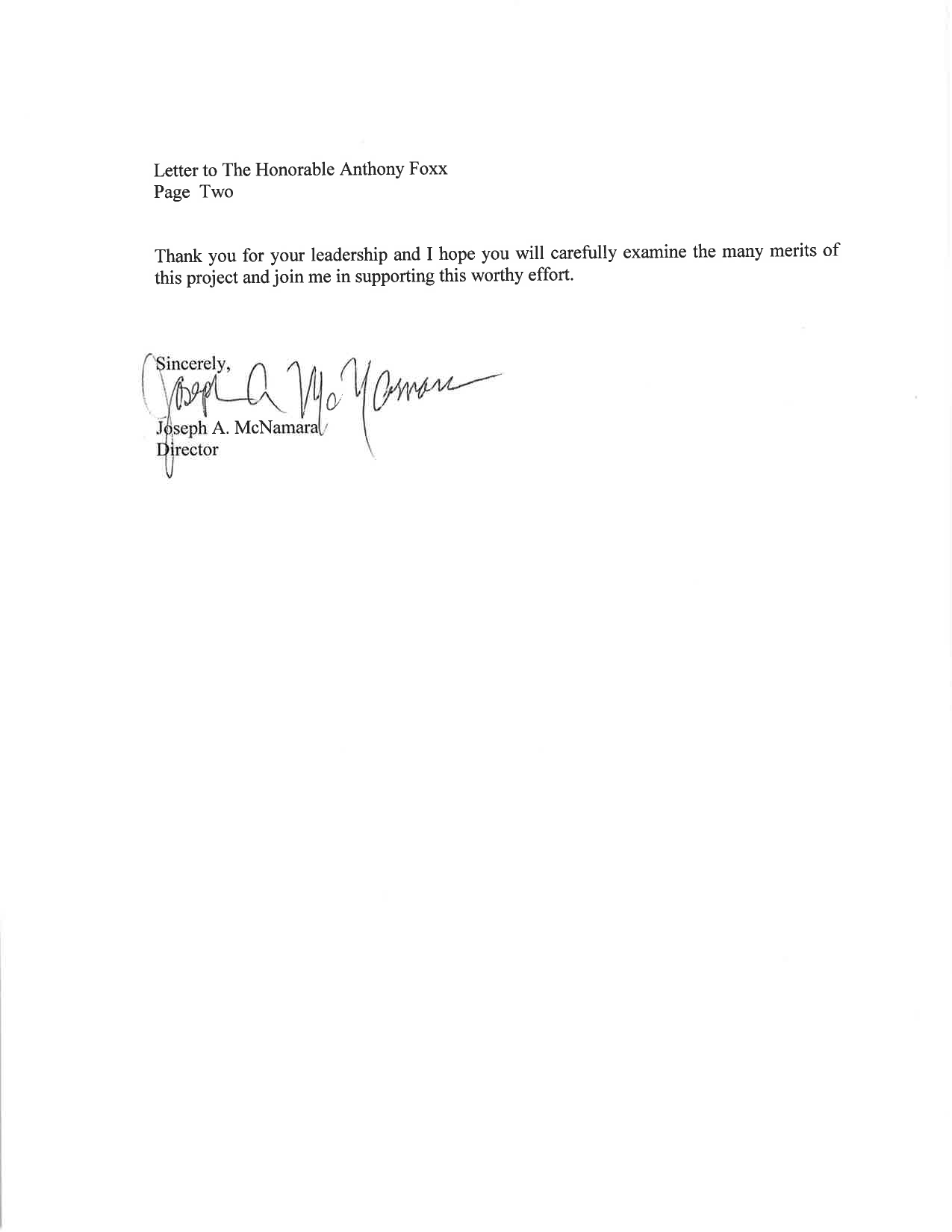 Joseph McNamarra – NJLECET pg.2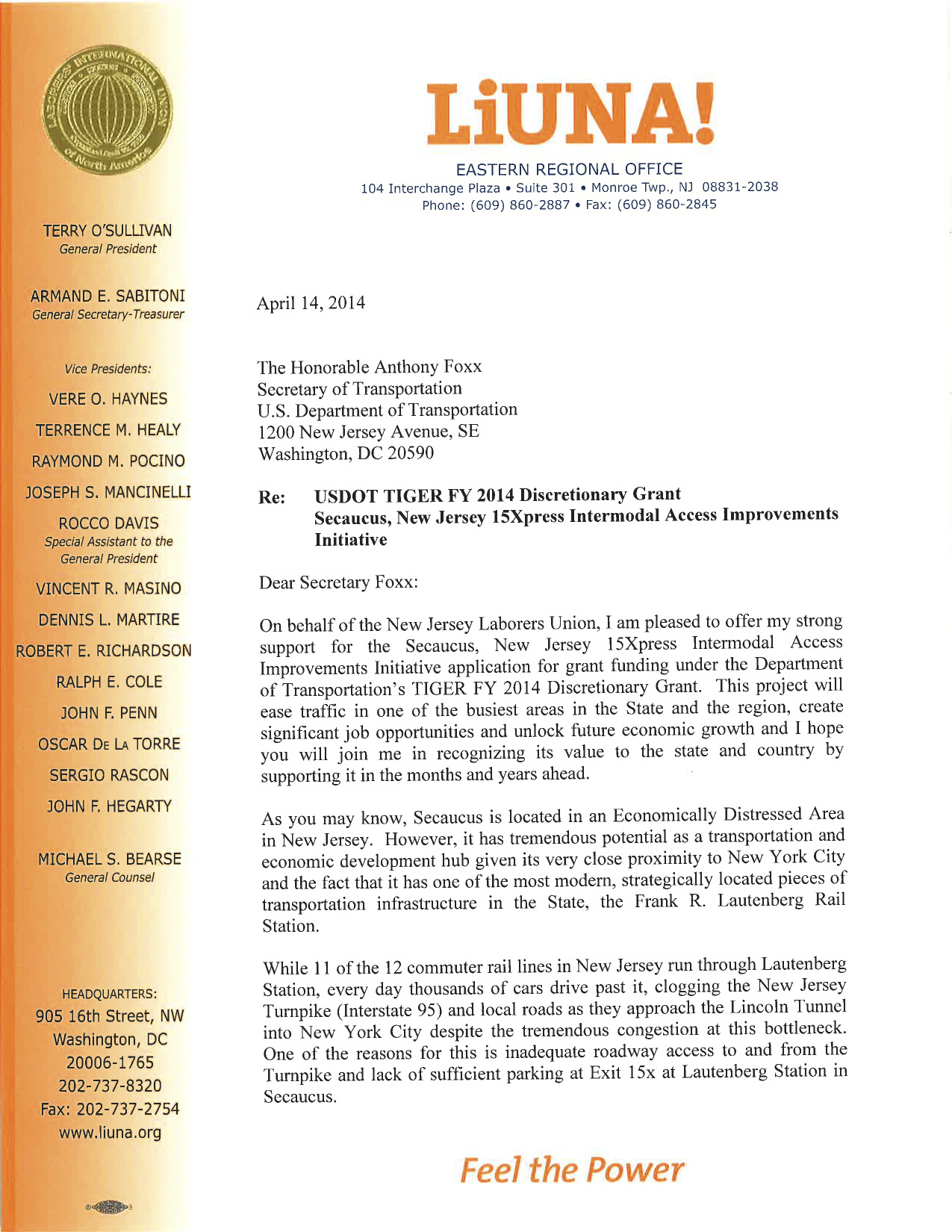 Raymond Pocino – VP, LIUNA pg.1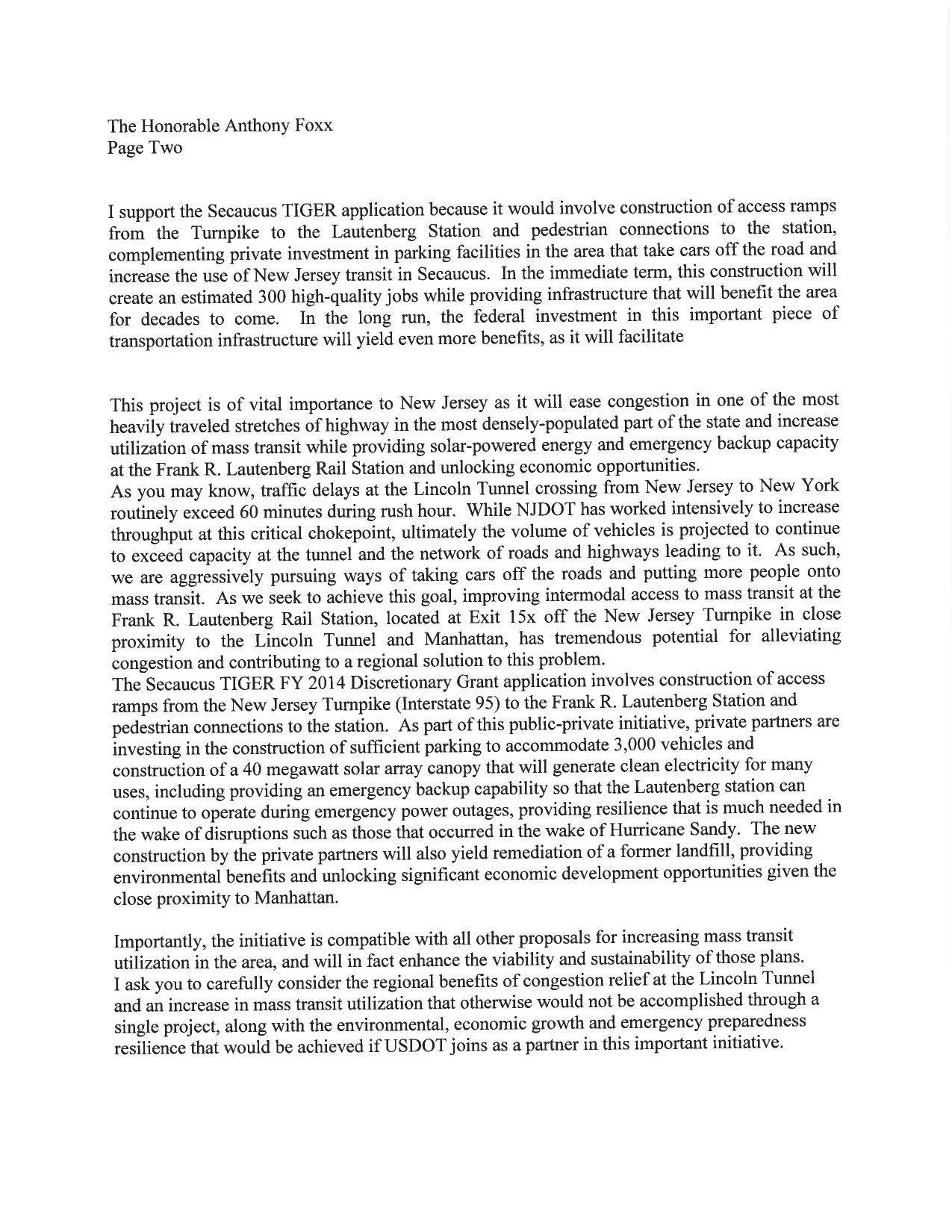 Raymond Pocino – VP, LIUNA pg.2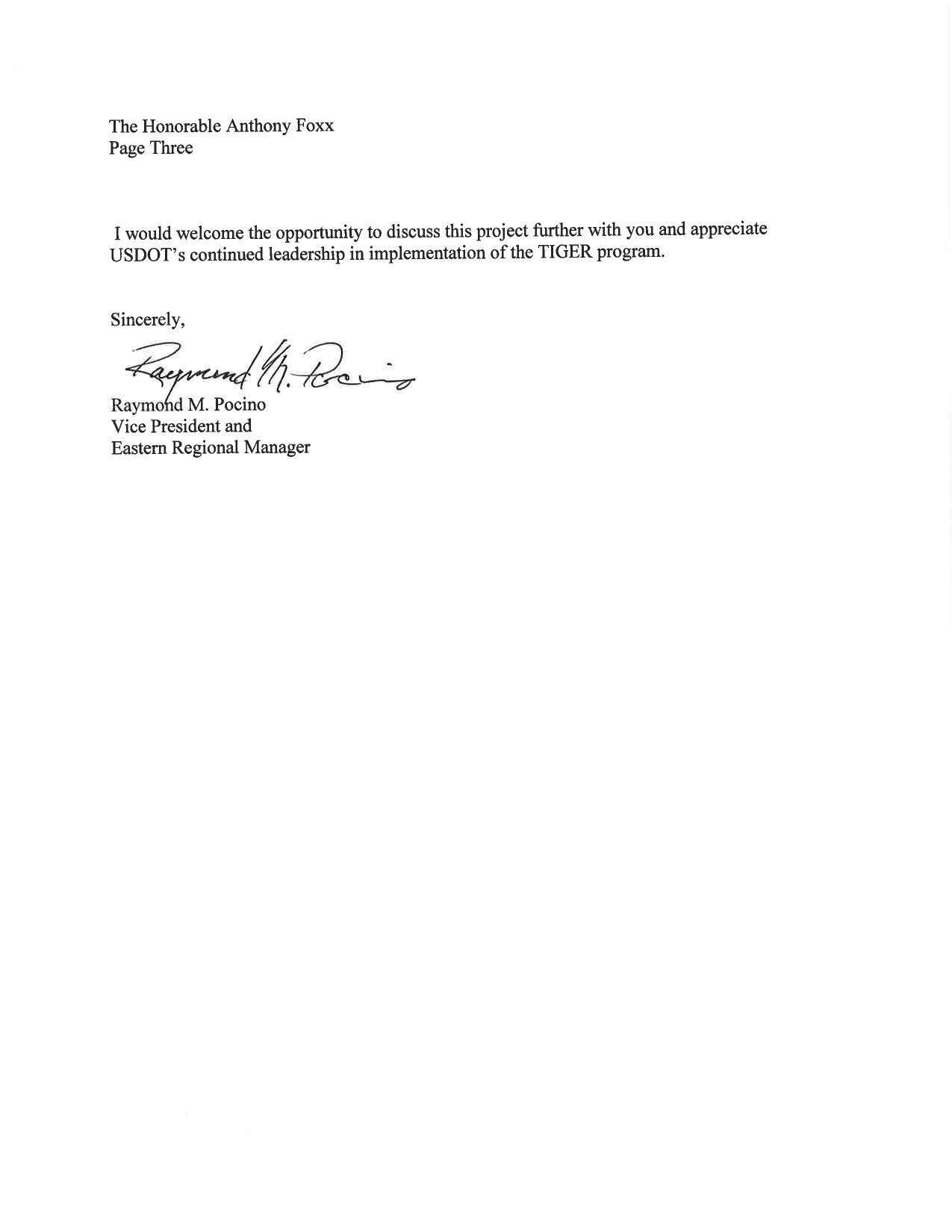 Raymond Pocino – VP, LIUNA pg.3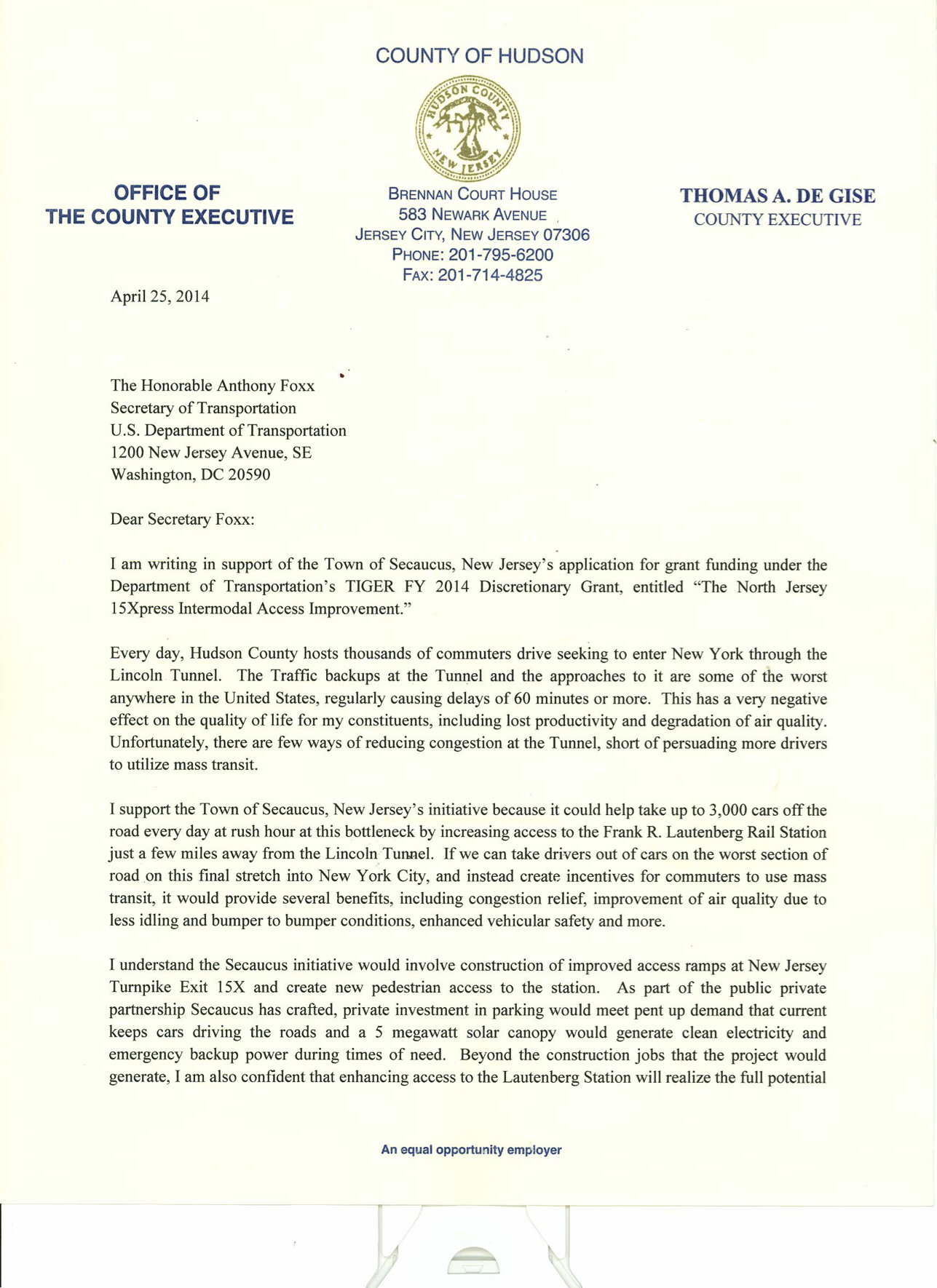 Thomas DeGise – Hudson County Executive pg.1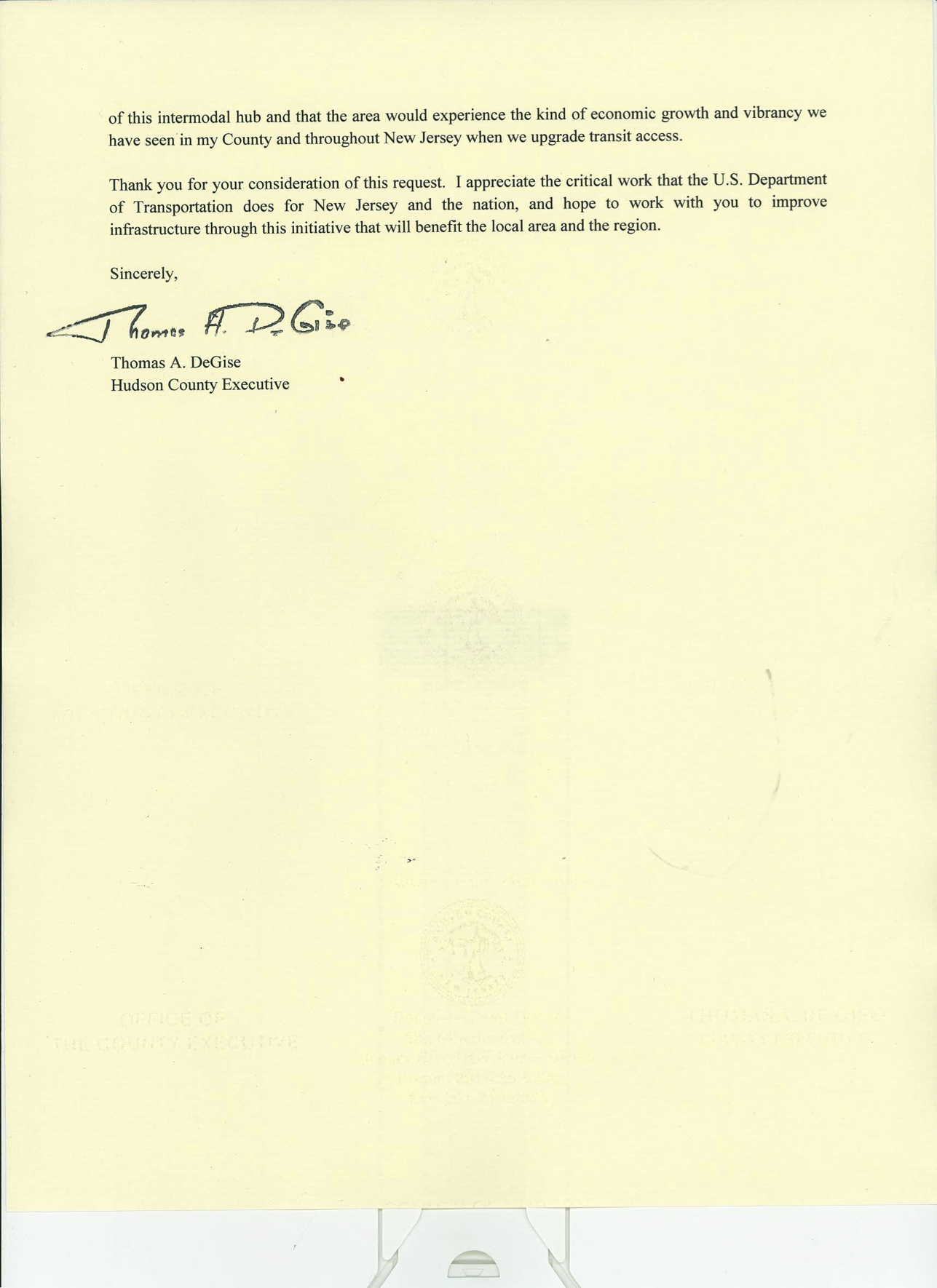 Thomas DeGise – Hudson County Executive pg.2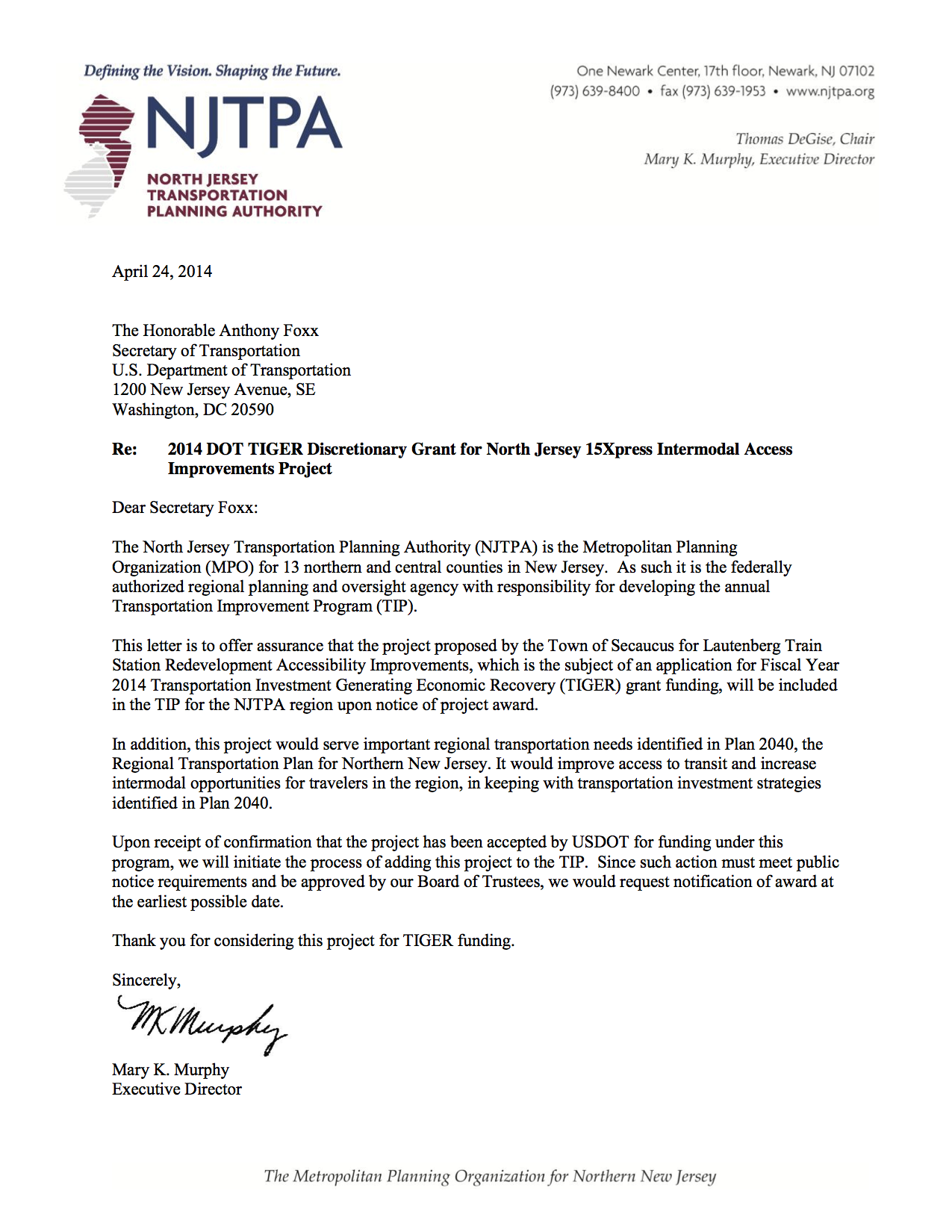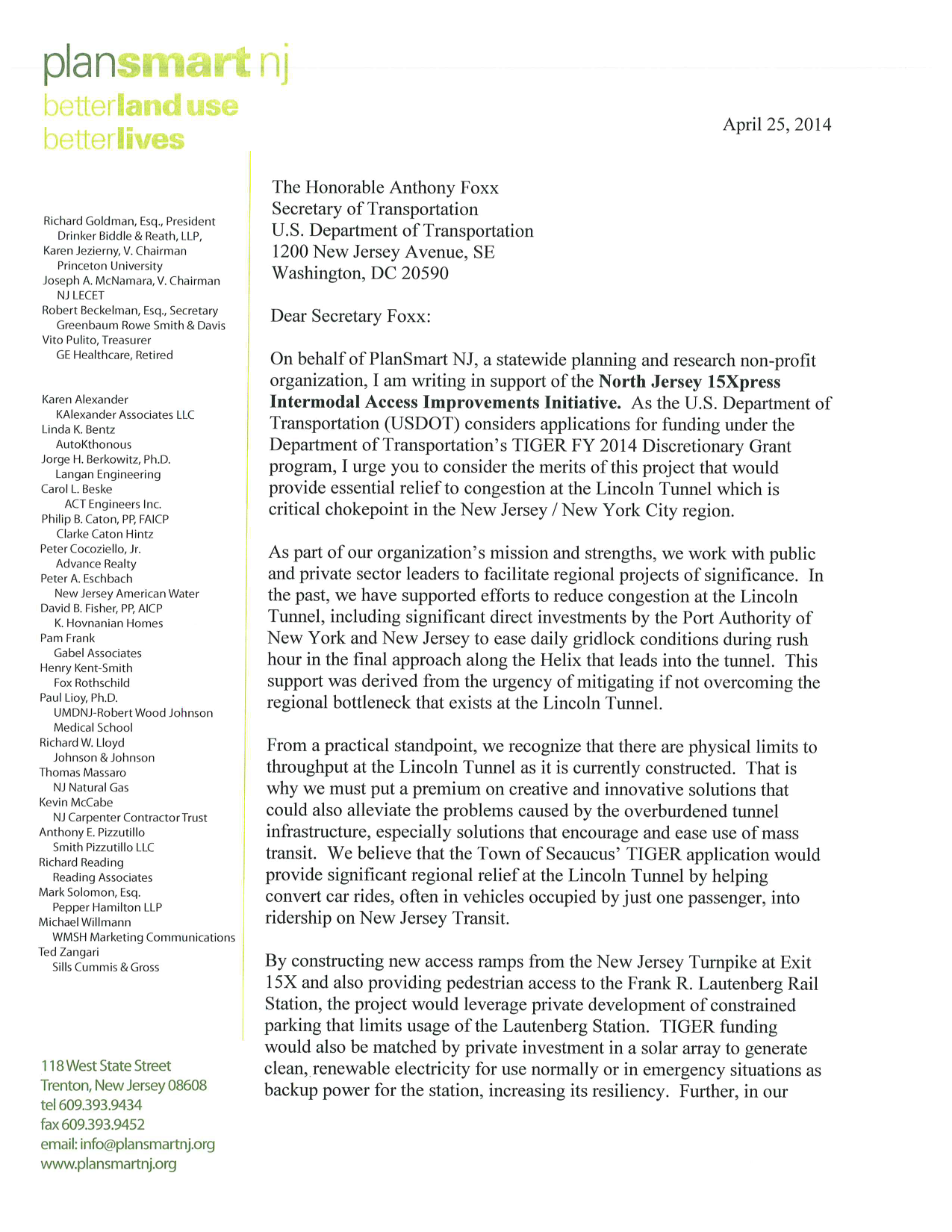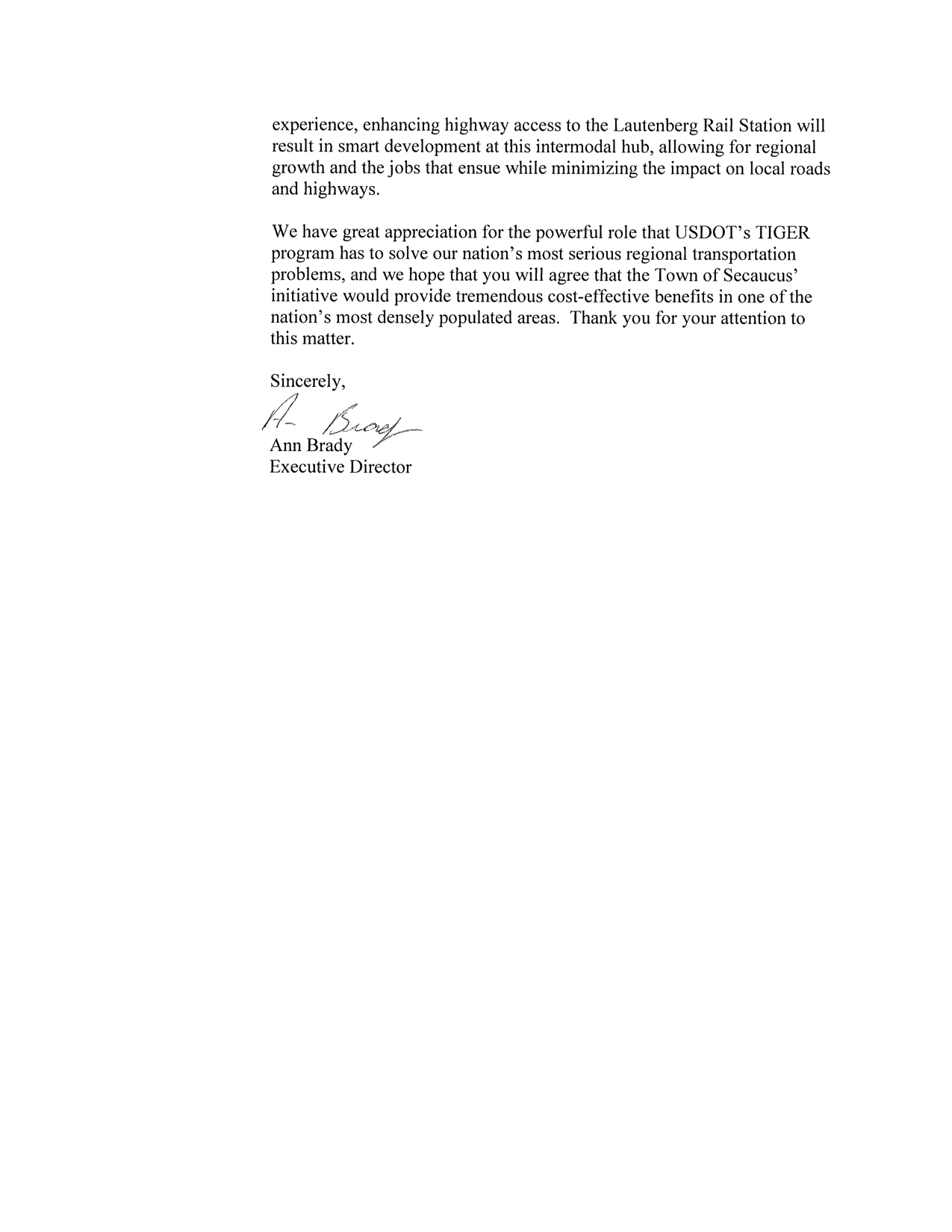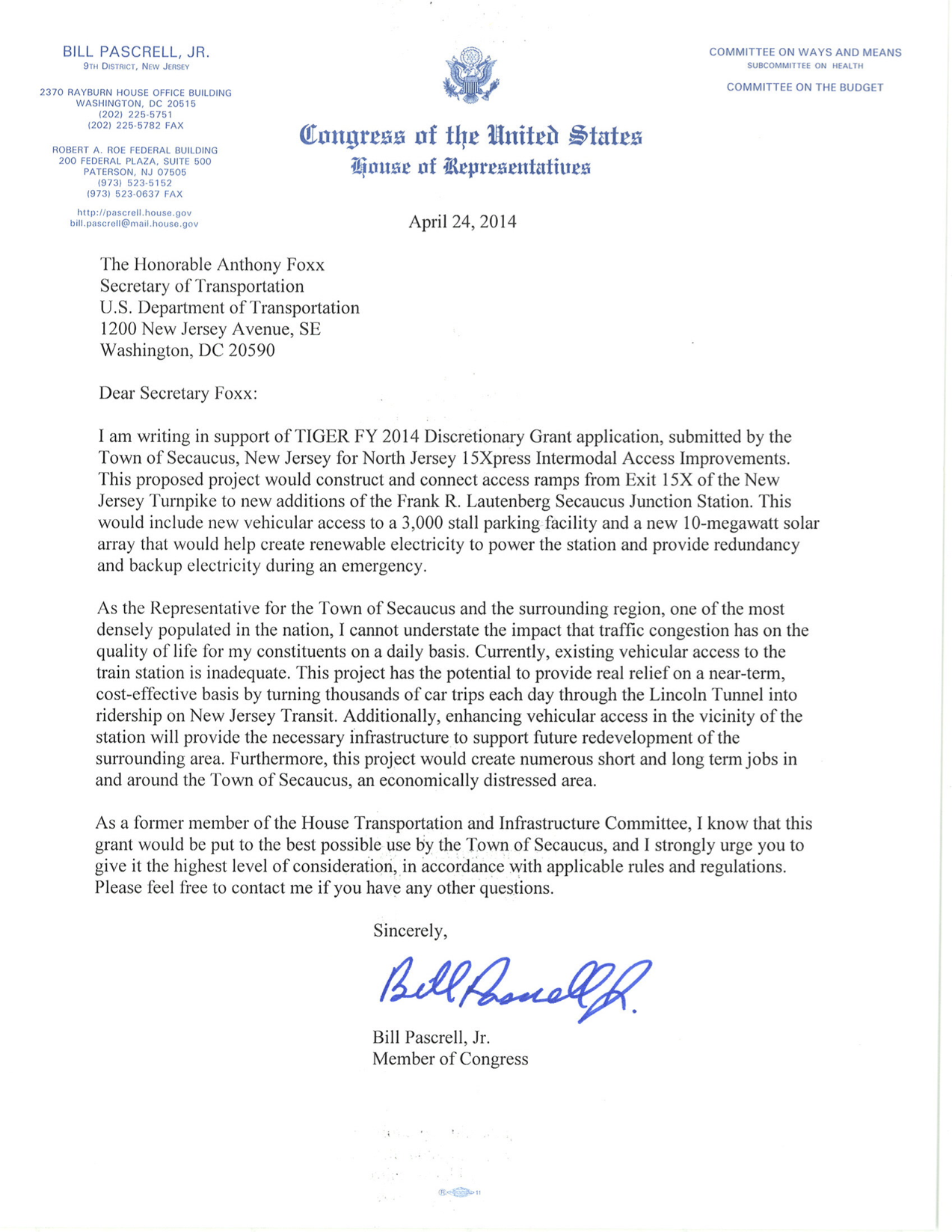 Bill Pascrell – Member of Congress, 4-2014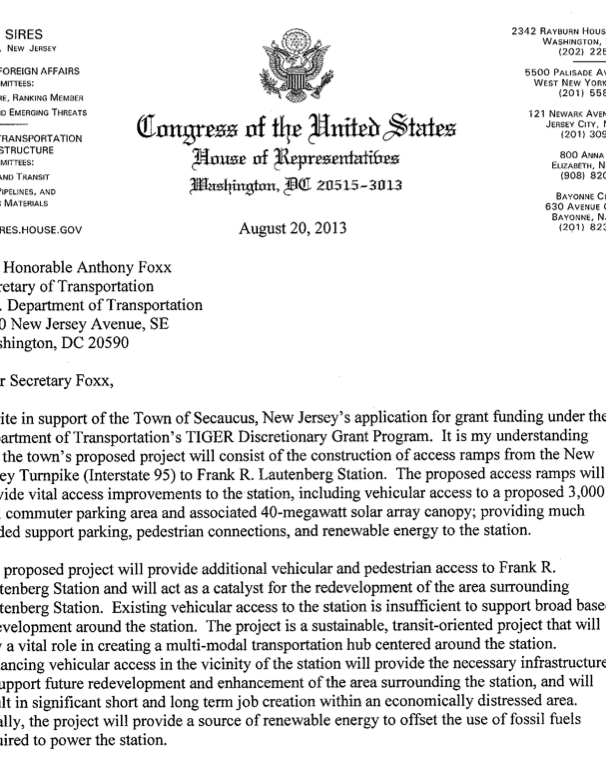 Albio Sires – Member of Congress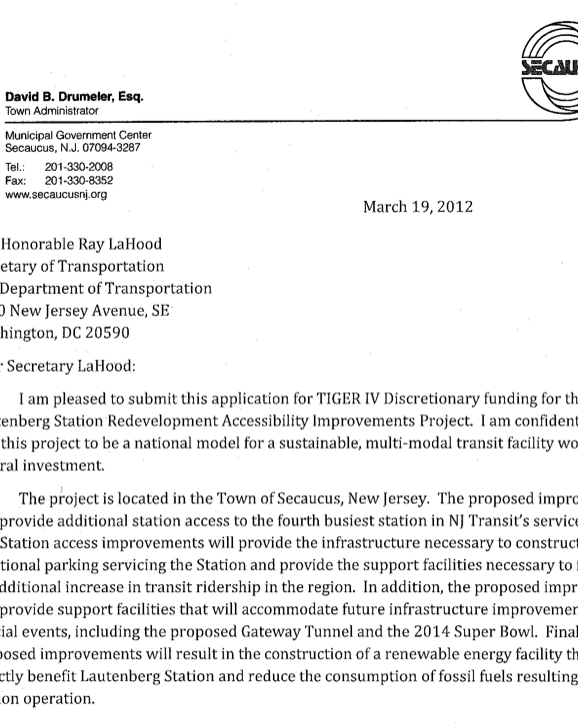 David Drumeler – Town of Secaucus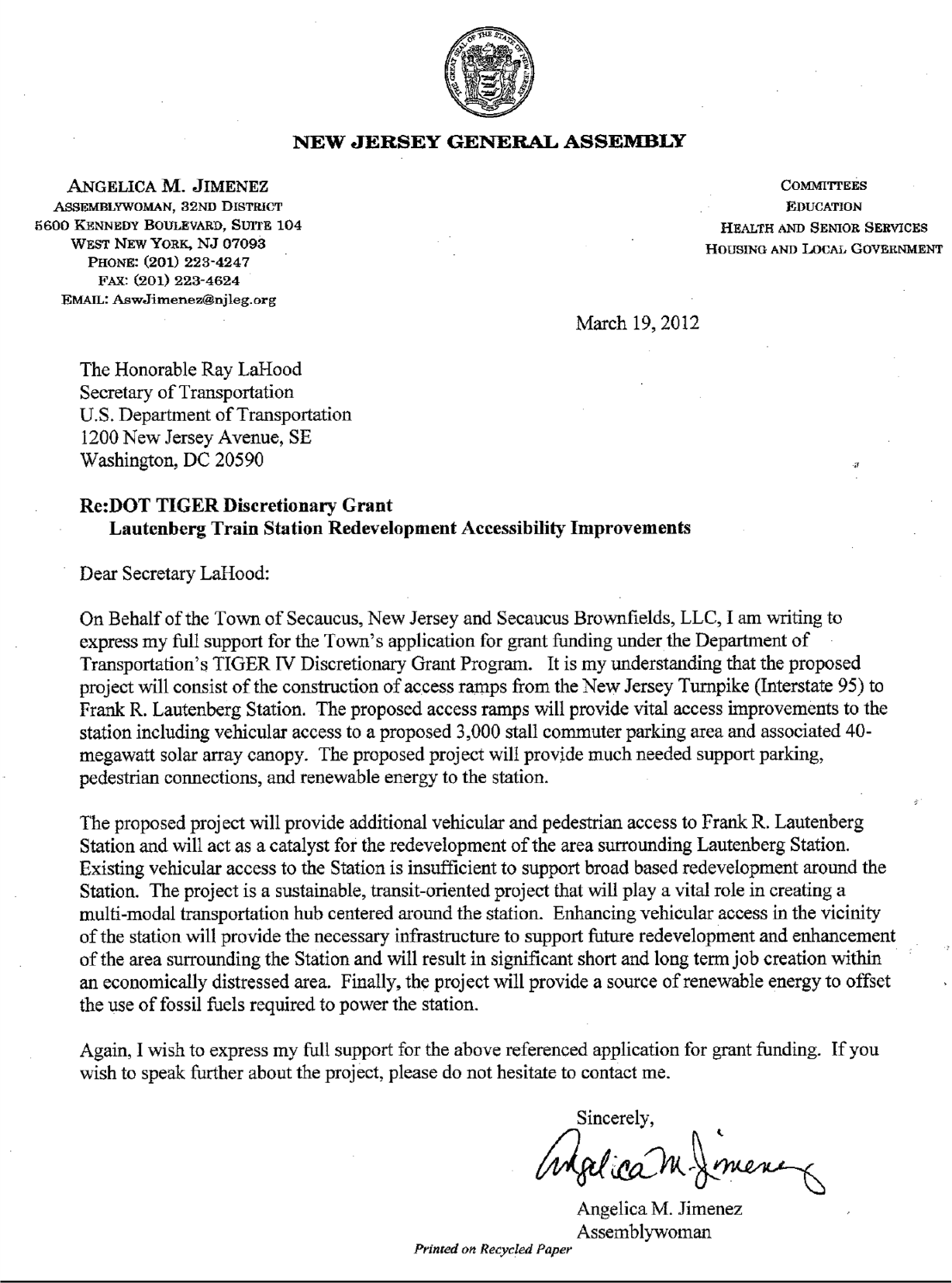 Angela Jimenez – NJ General Assembly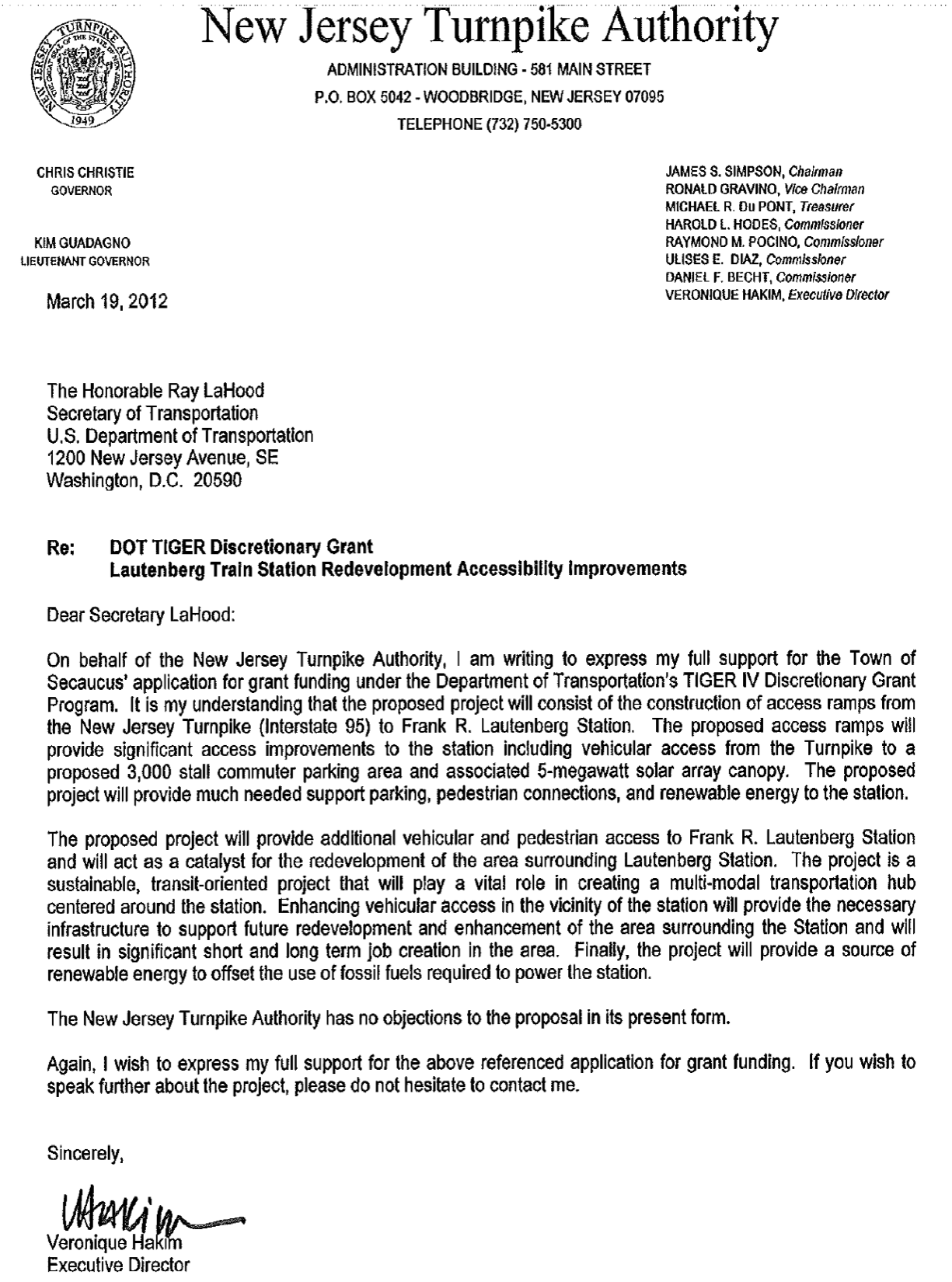 Veronique Hakim – NJ Turnpike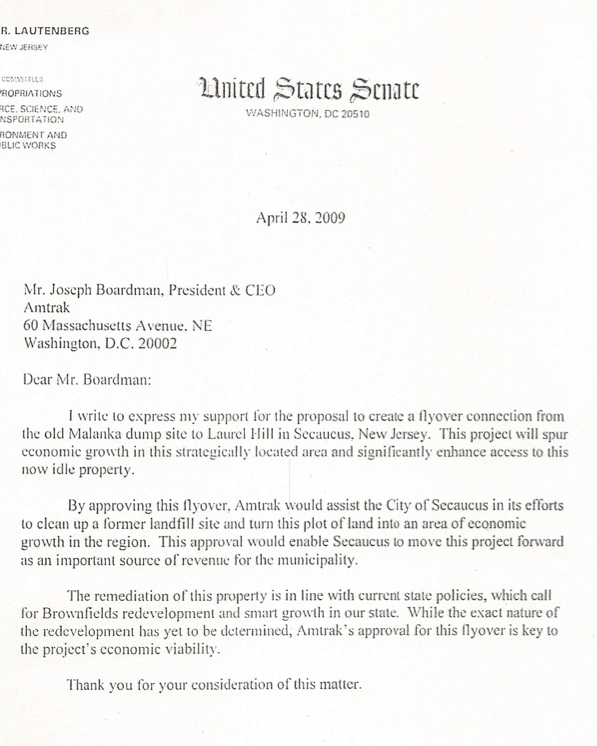 Robert Menedez & Frank M. Lautenberg – US Senate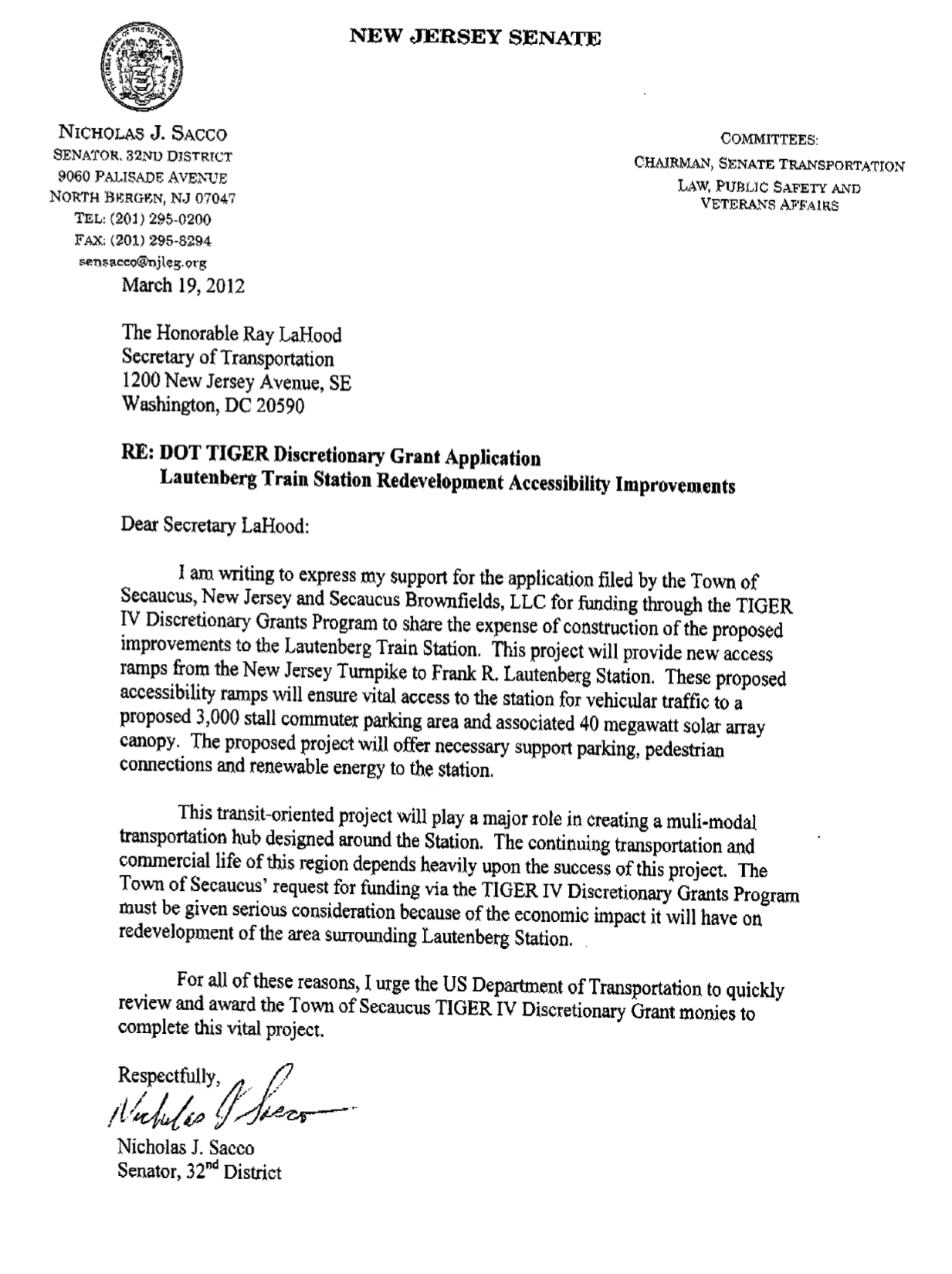 Nicholas J. Sacco – NJ Senate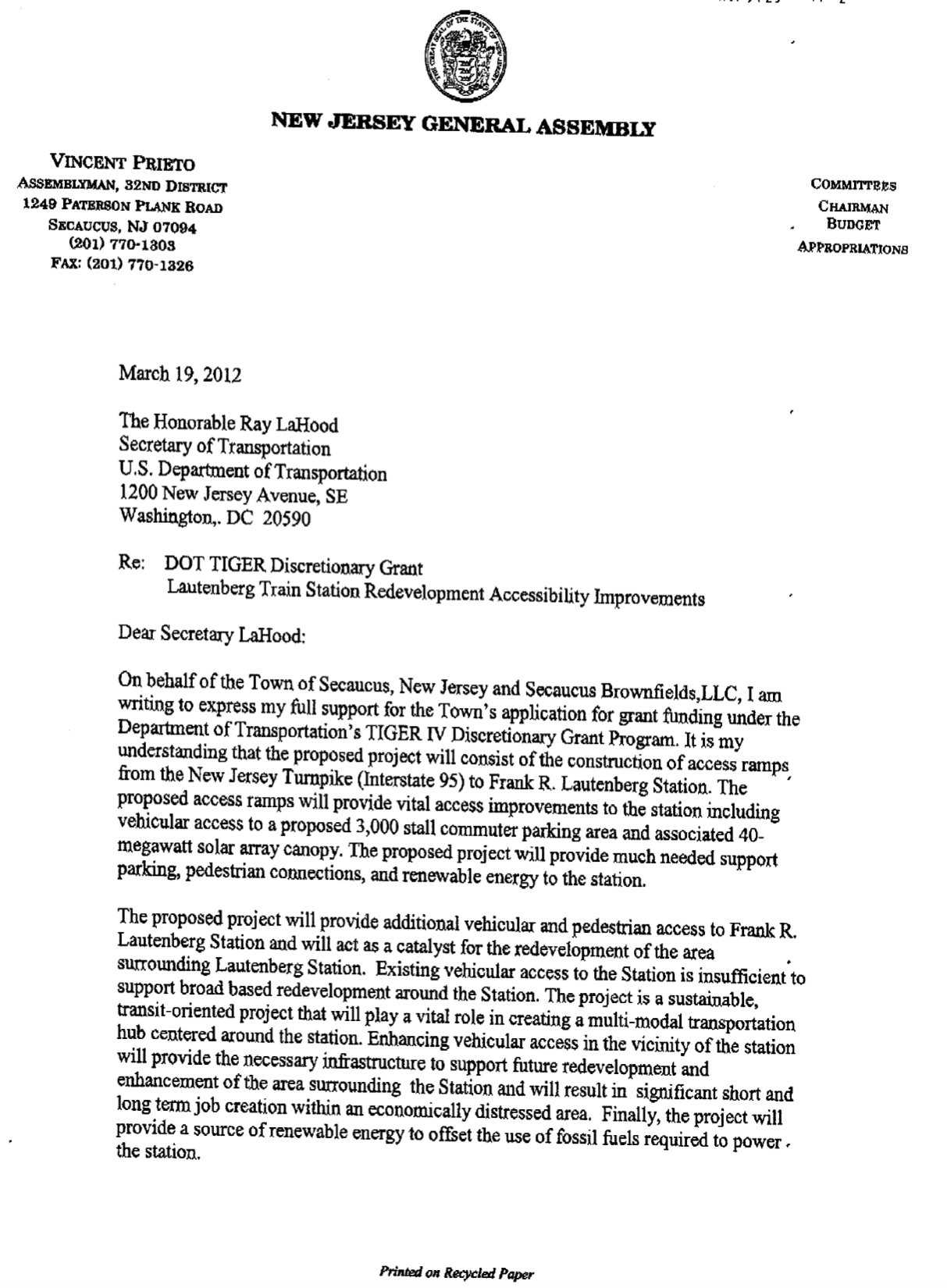 Vincent Prieto – NJ General Assembly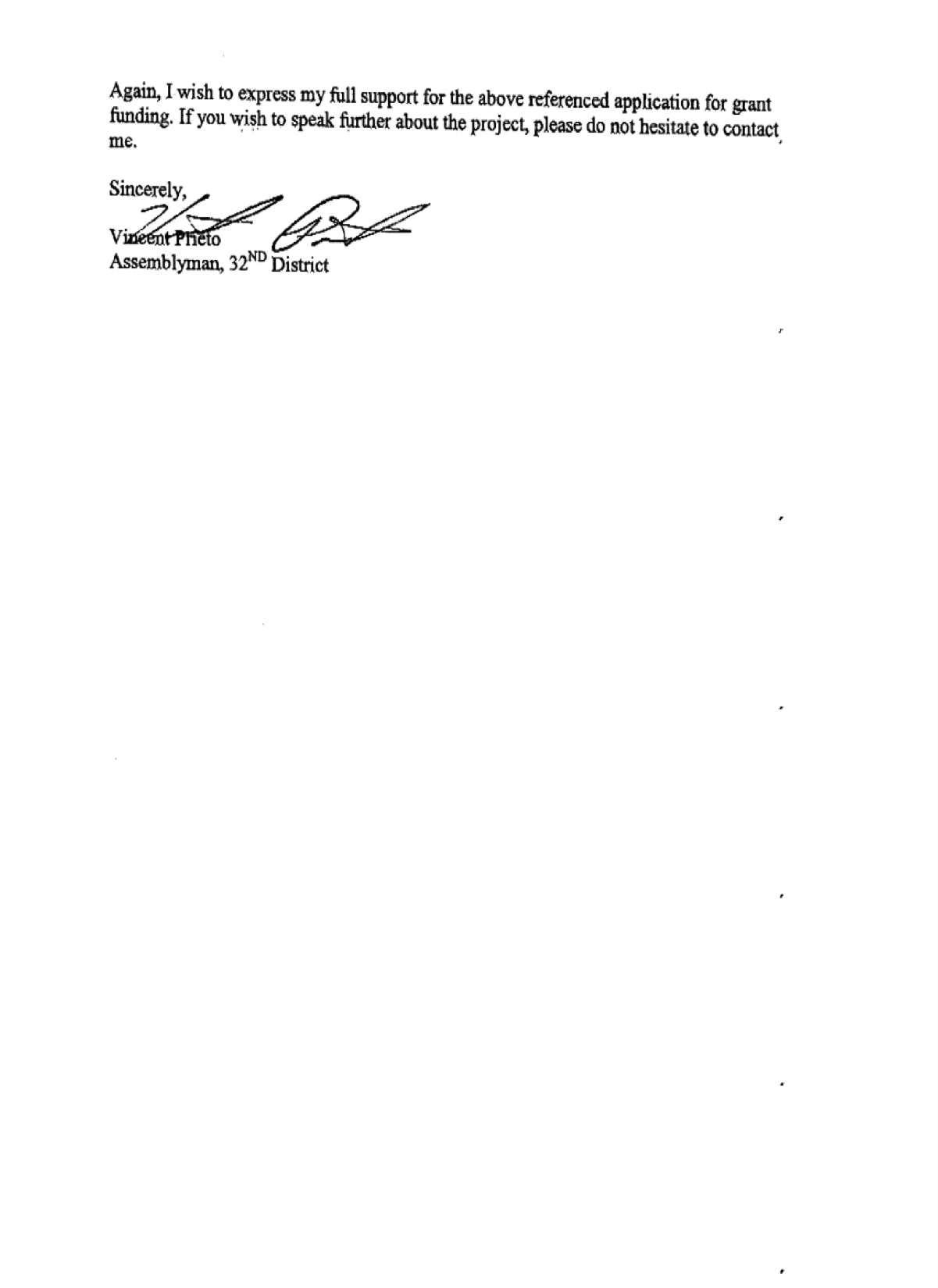 Vincent Prieto – NJ General Assembly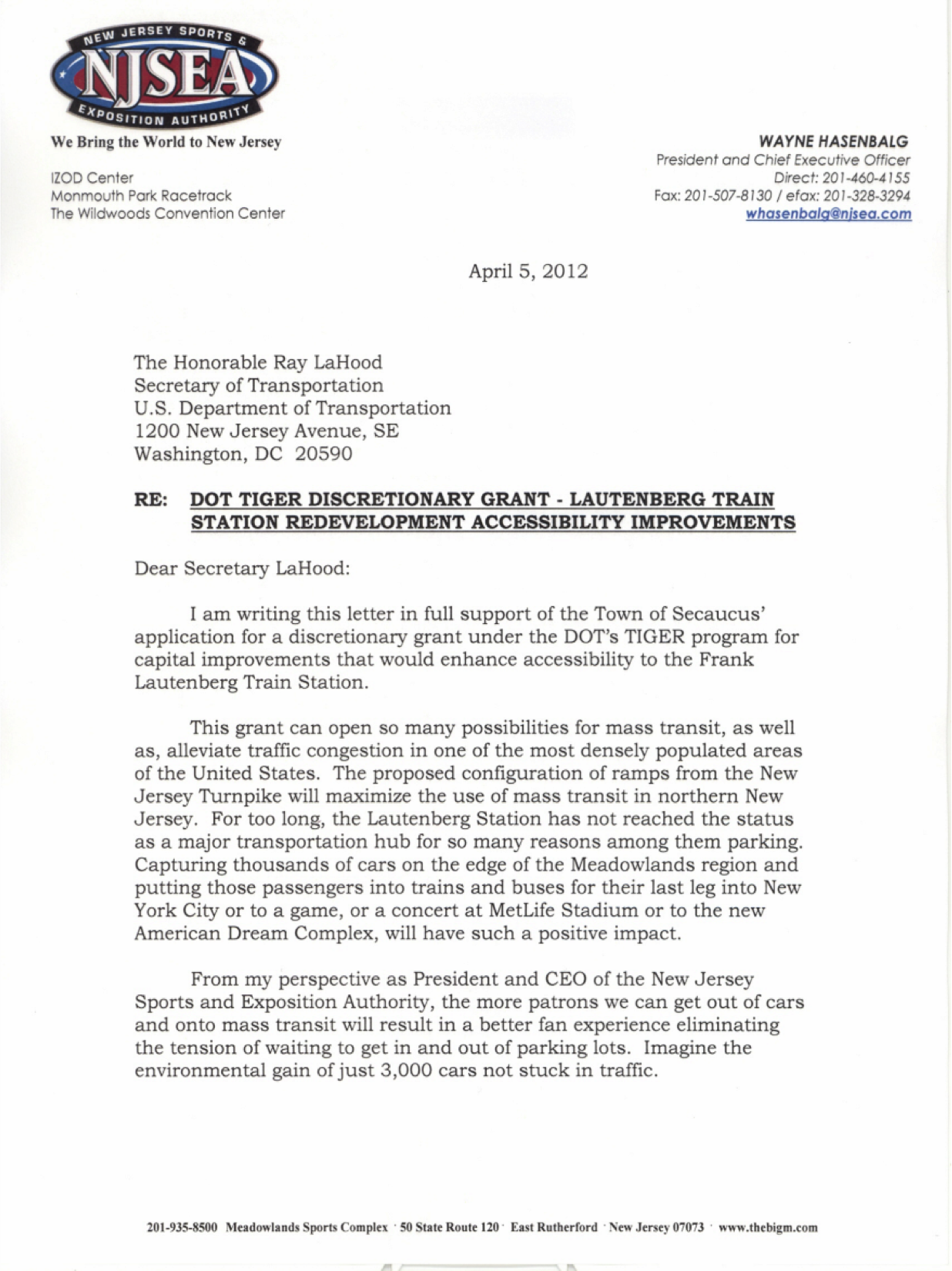 Wayne Hasenbalg – NJSEA CEO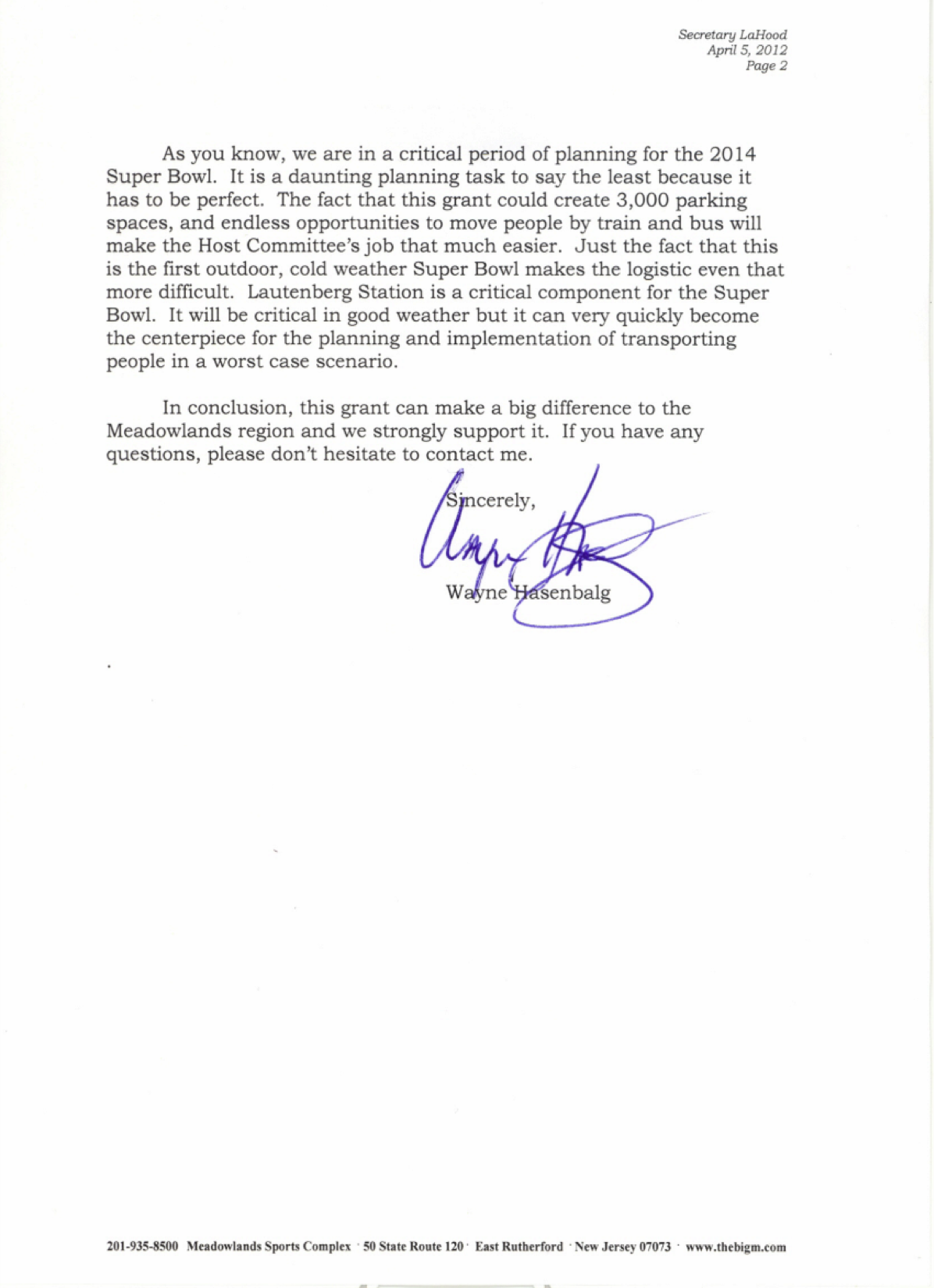 Wayne Hasenbalg – NJSEA CEO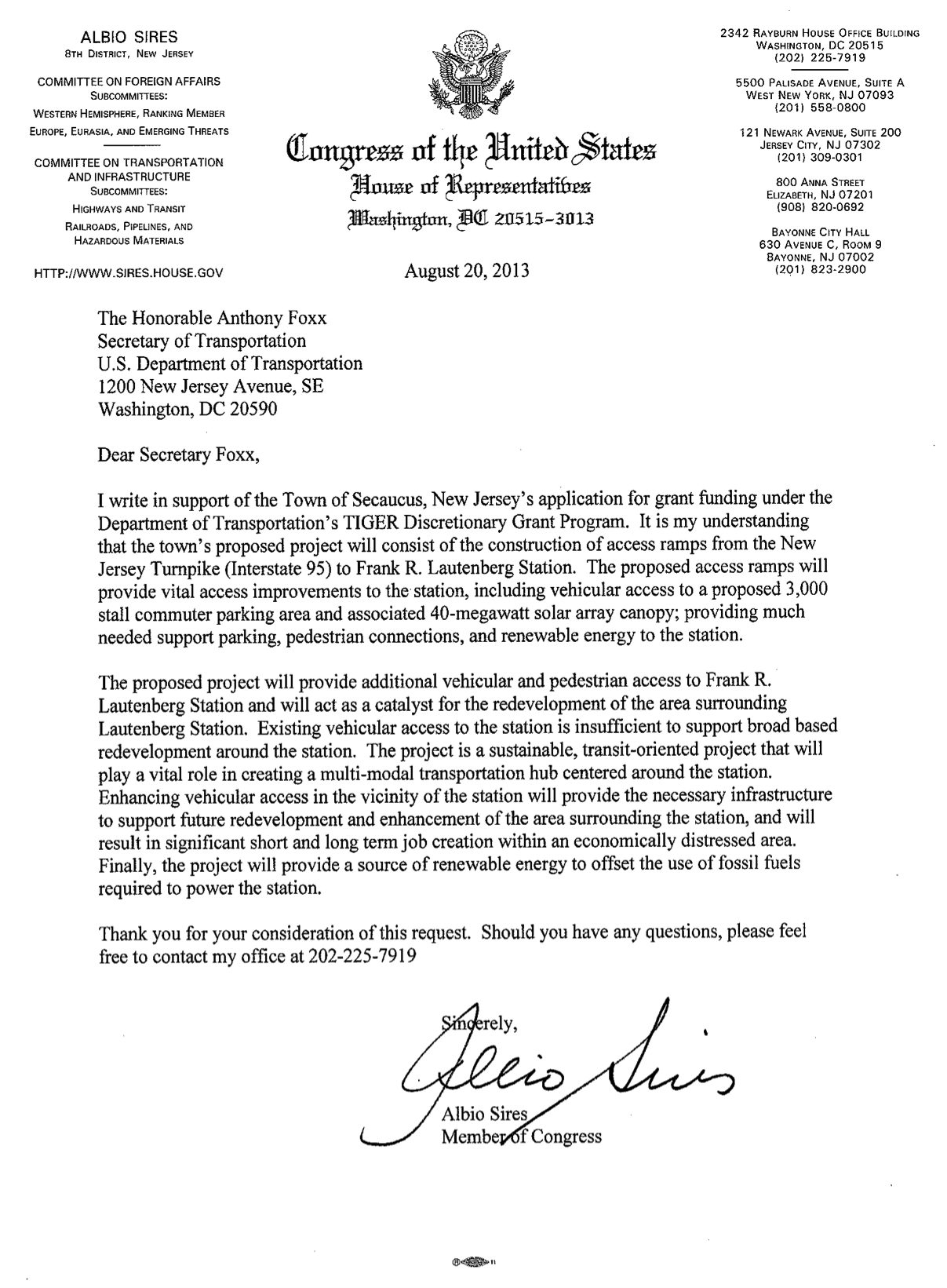 Bill Pascrell – Member of Congress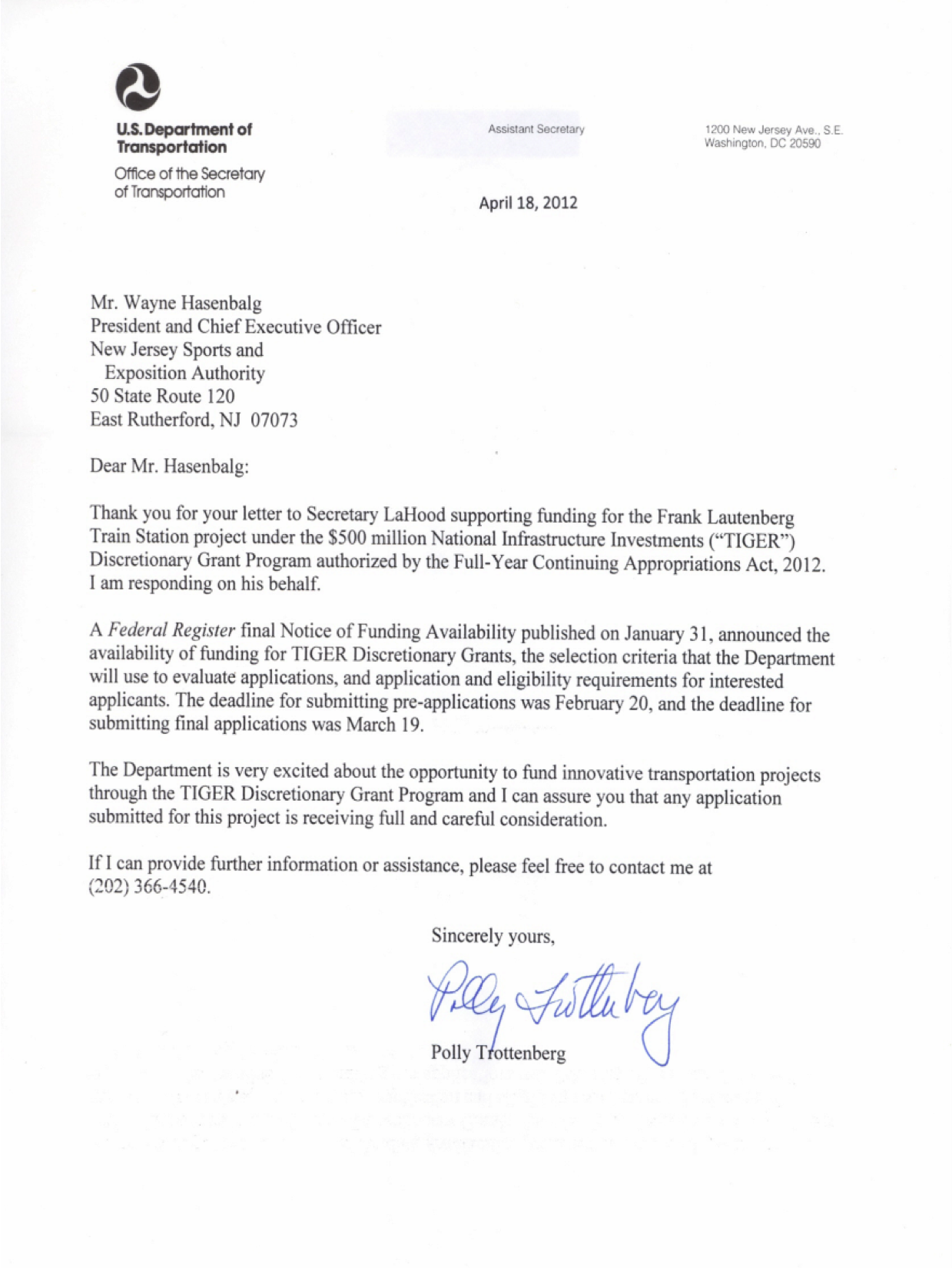 Polly Trottenberg – US DOT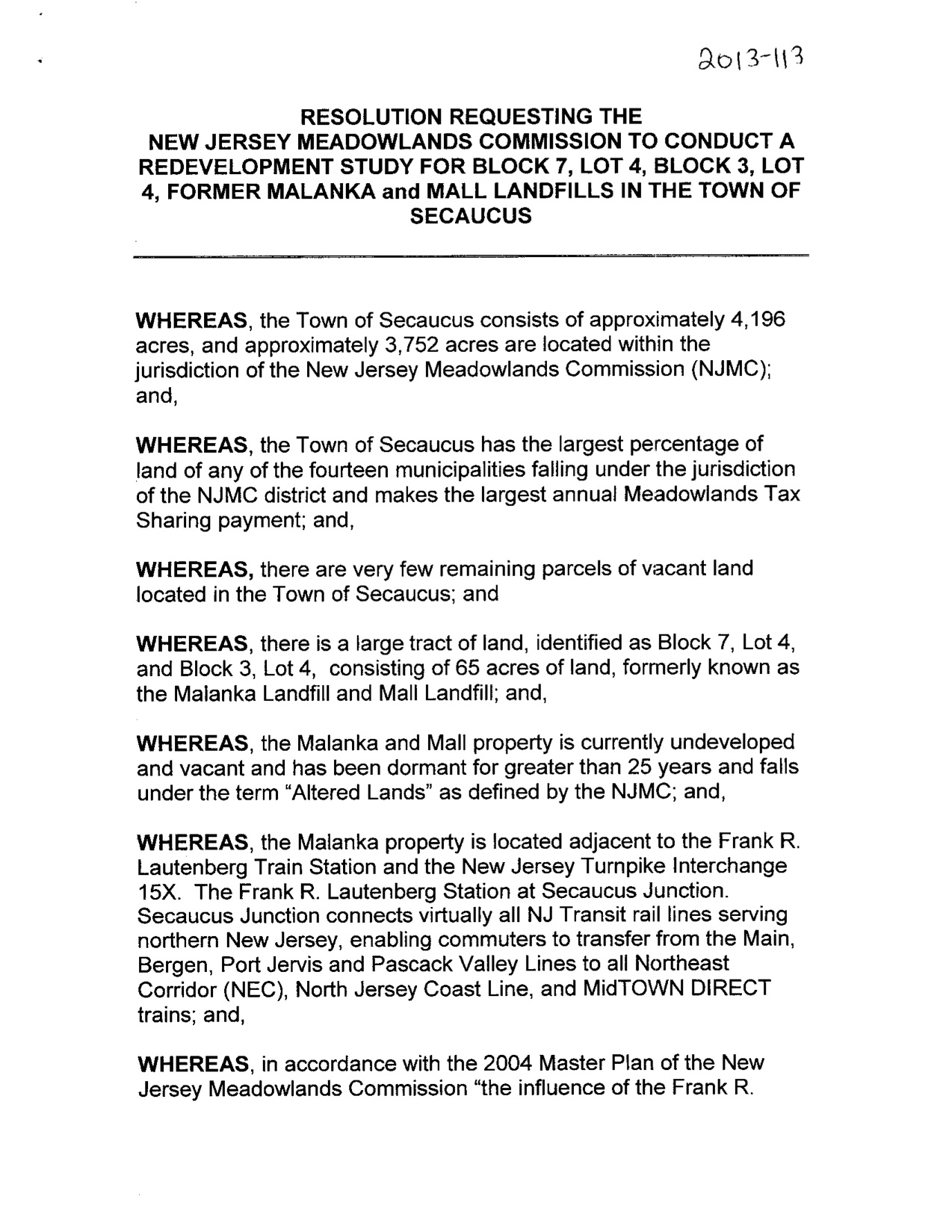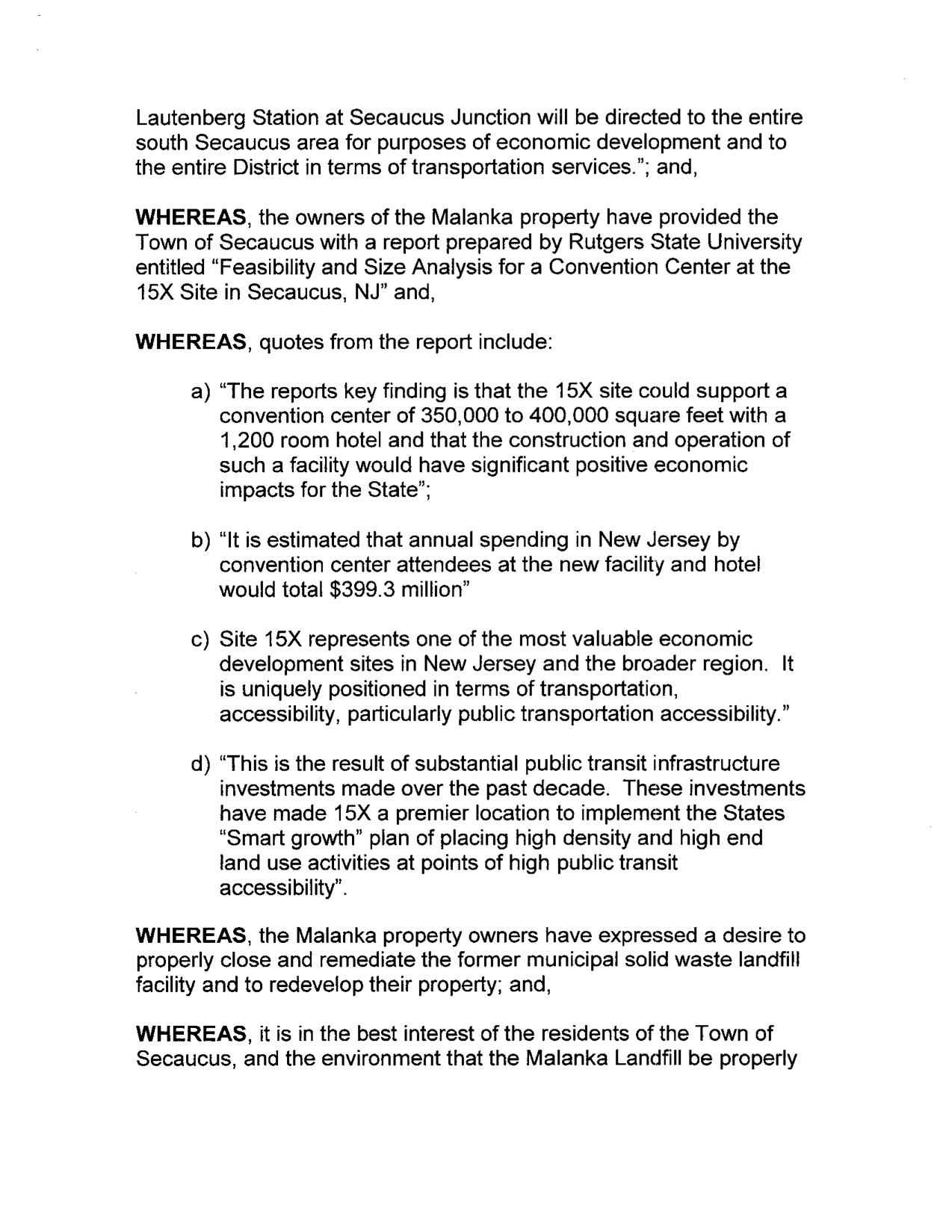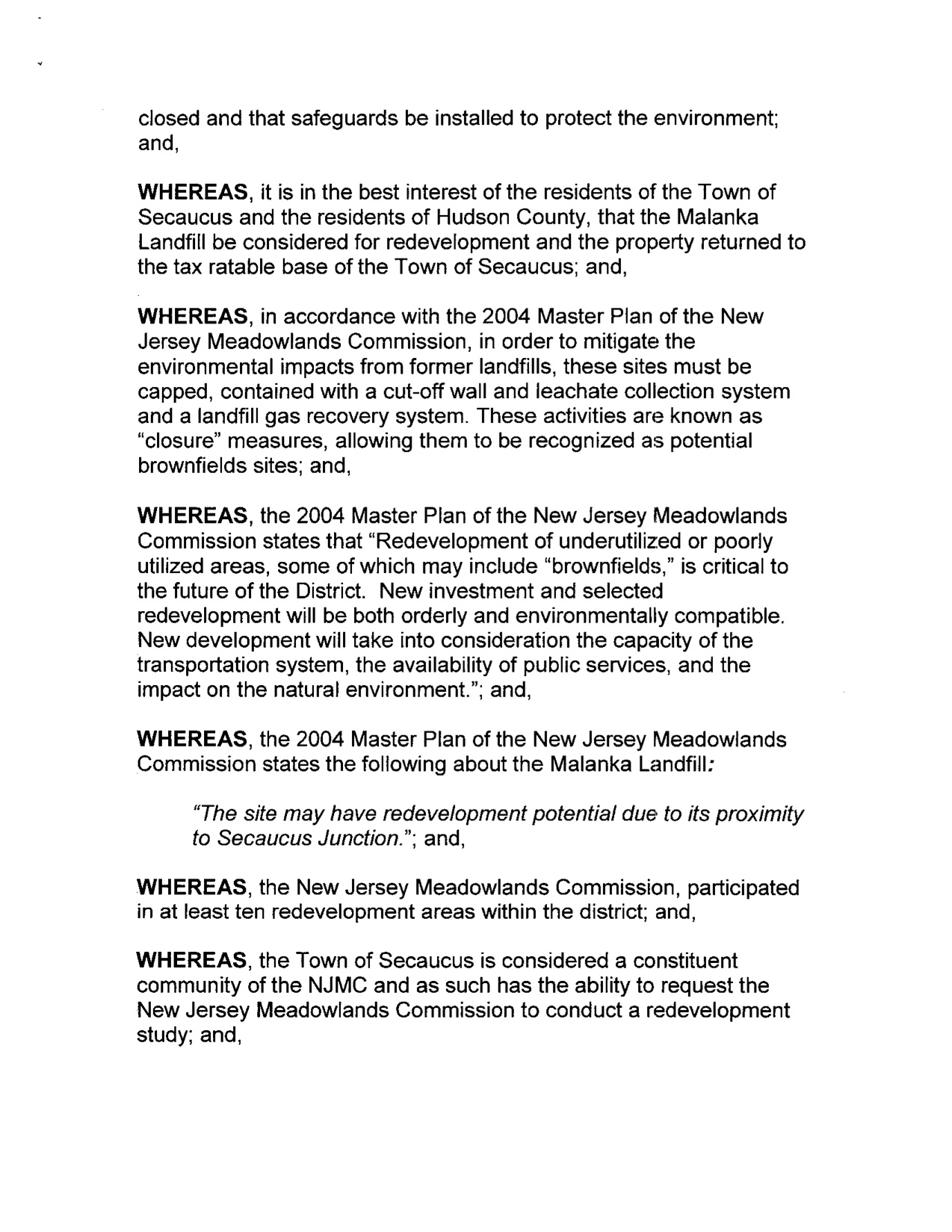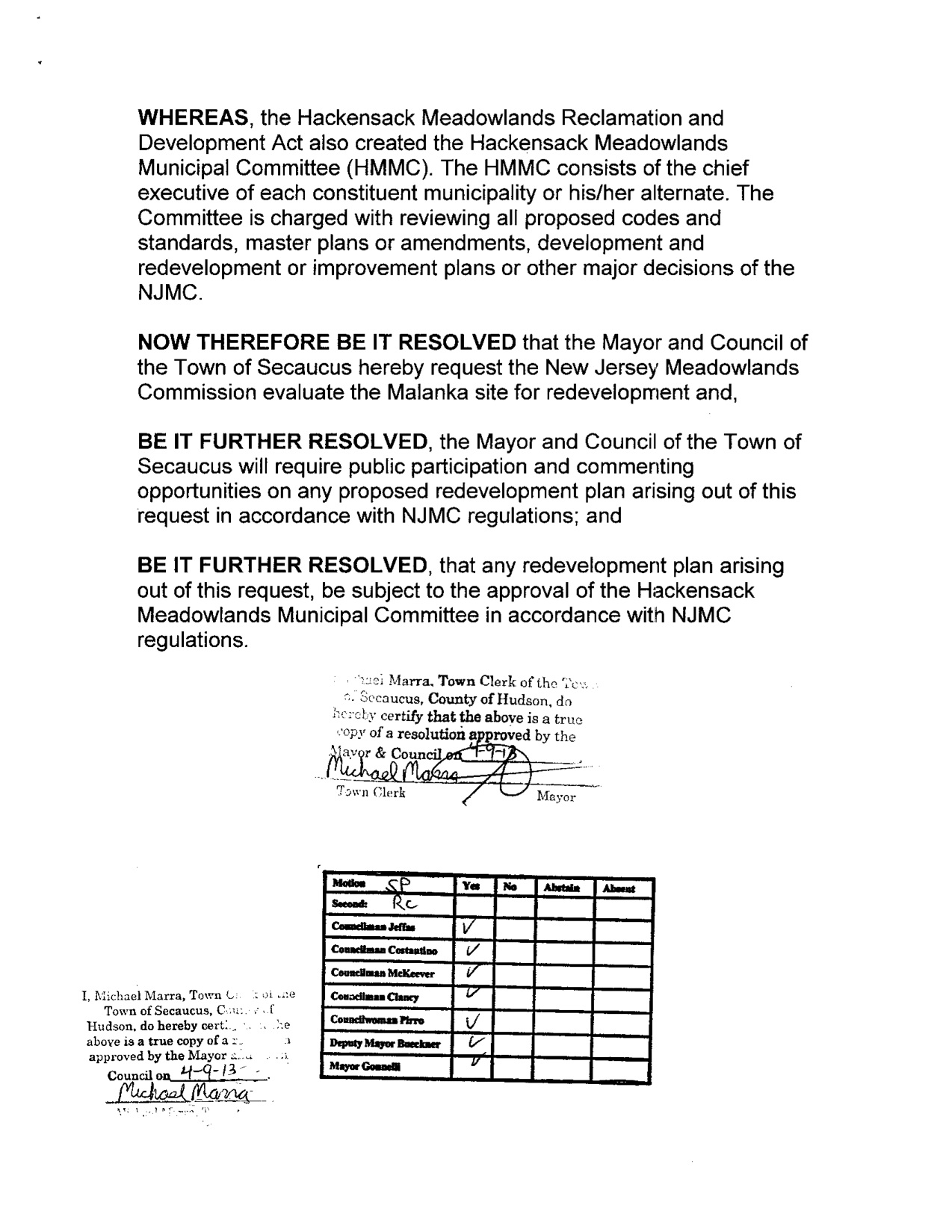 All public official quotes contained on this website are related to a TIGER Grant application by the Town of Secaucus.
"As a former member of the House of Transportation and Infrastructure Committee, I know that [Allied Junction Parking] would be put to best possible use by the Town of Secaucus."
"Enhancing vehicular access in the vicinity of the station will provide the necessary infrastructure to support future redevelopment and enhancement of the area surrounding the station, and will result in significant short and long term job creation within an economically distressed area."
"This project would give more New Jersey residents vehicular access to the station, making transit trip into Manhattan more convenient for commuters in New Jersey who do not live near the train lines."
Site 15X represents one of the most valuable economic development sites in New Jersey and the broader region. It is uniquely positioned in terms of transportation, accessibility, particular public transportation accessibilty.
"It is estimated that annual spending in New Jersey by convention center attendees at the new facility and hotel would total $399.3 million." – Dr. Joseph J. Seneca & Dr. James W. Hughes
"This is the result of substantial public transit infrastructure investments made over the past decade. These investments have made 15X a premier location to implement the State's "Smart Growth" plan of placing high density and high end land use activities at points of high public transit accessibility. – Dr. Joseph J. Seneca & Dr. James W. Hughes